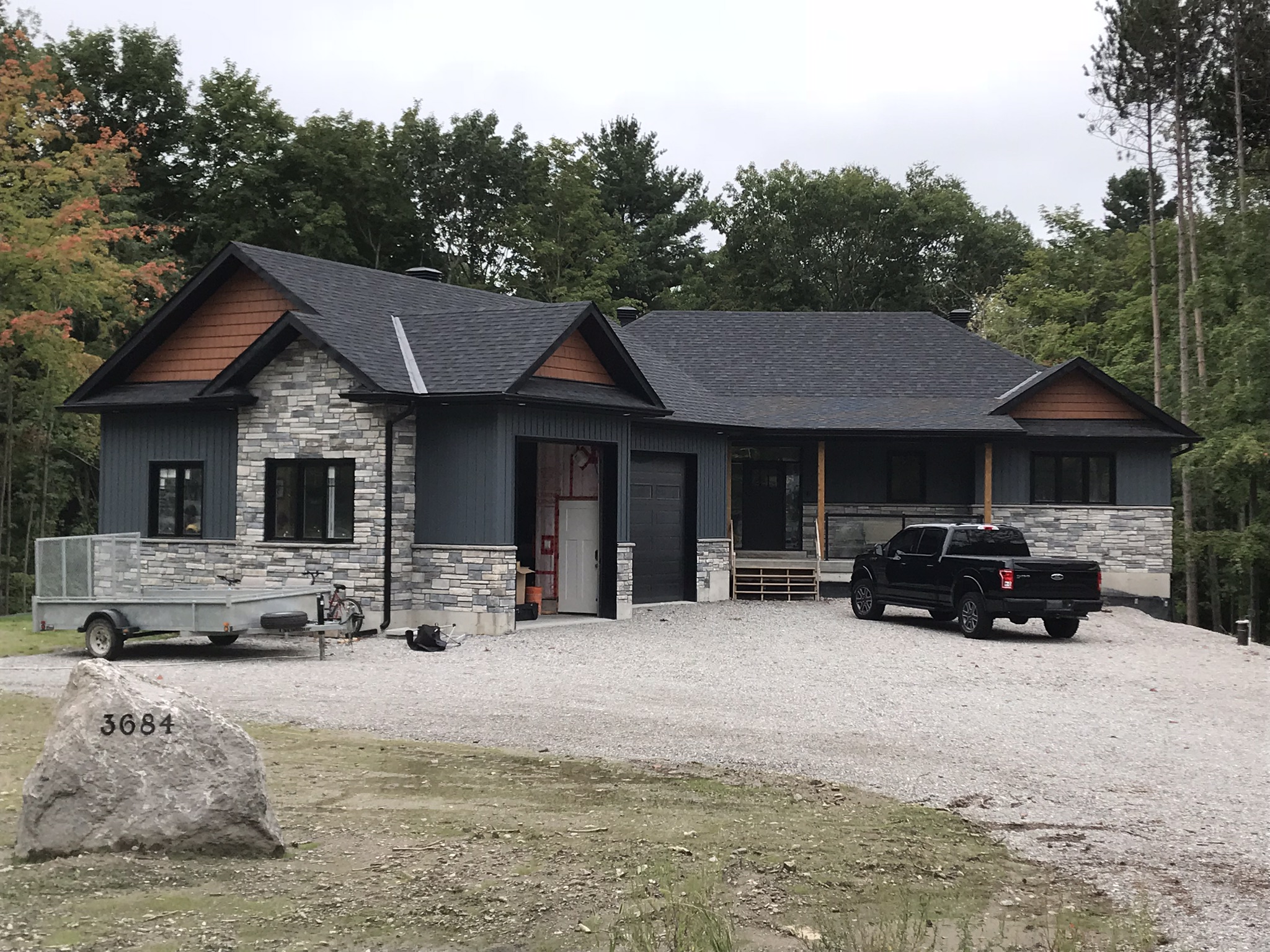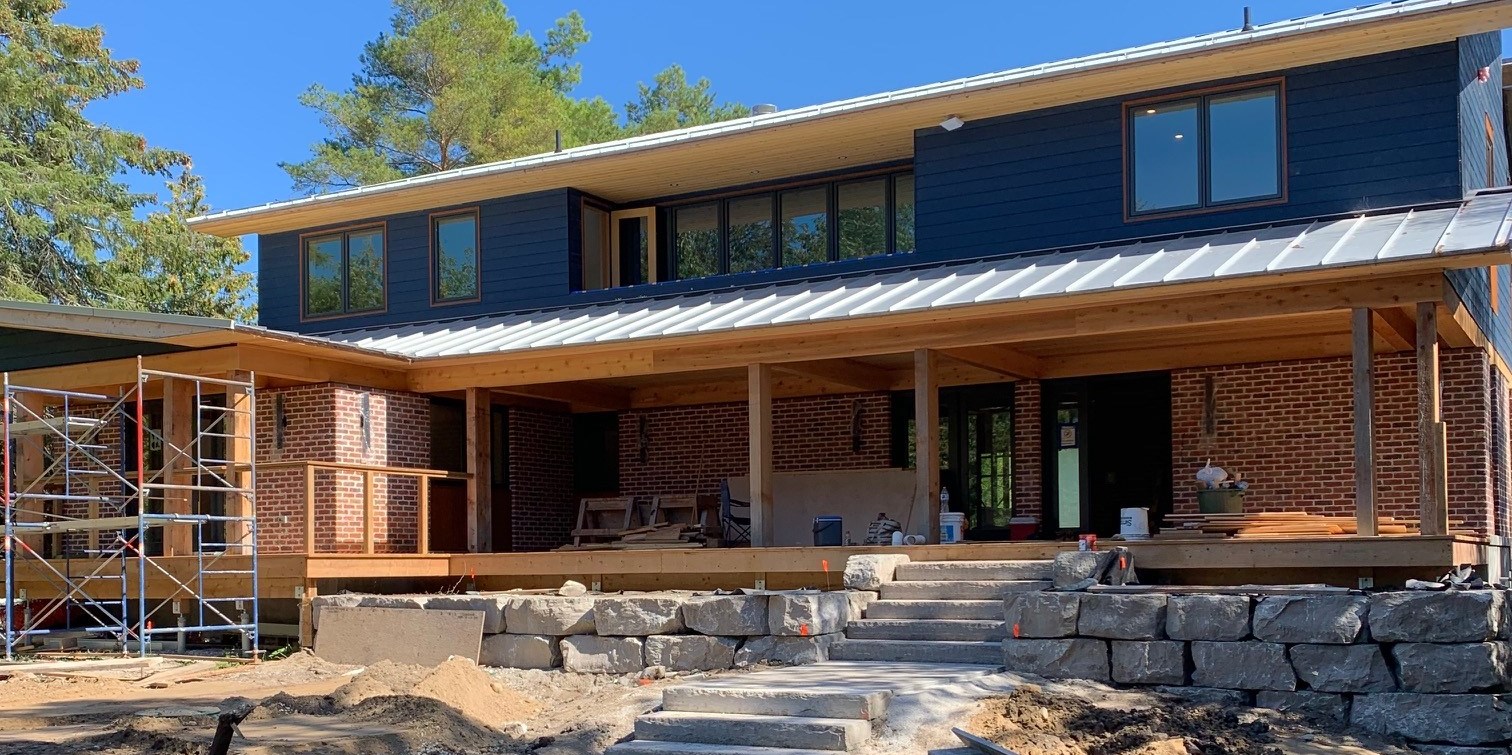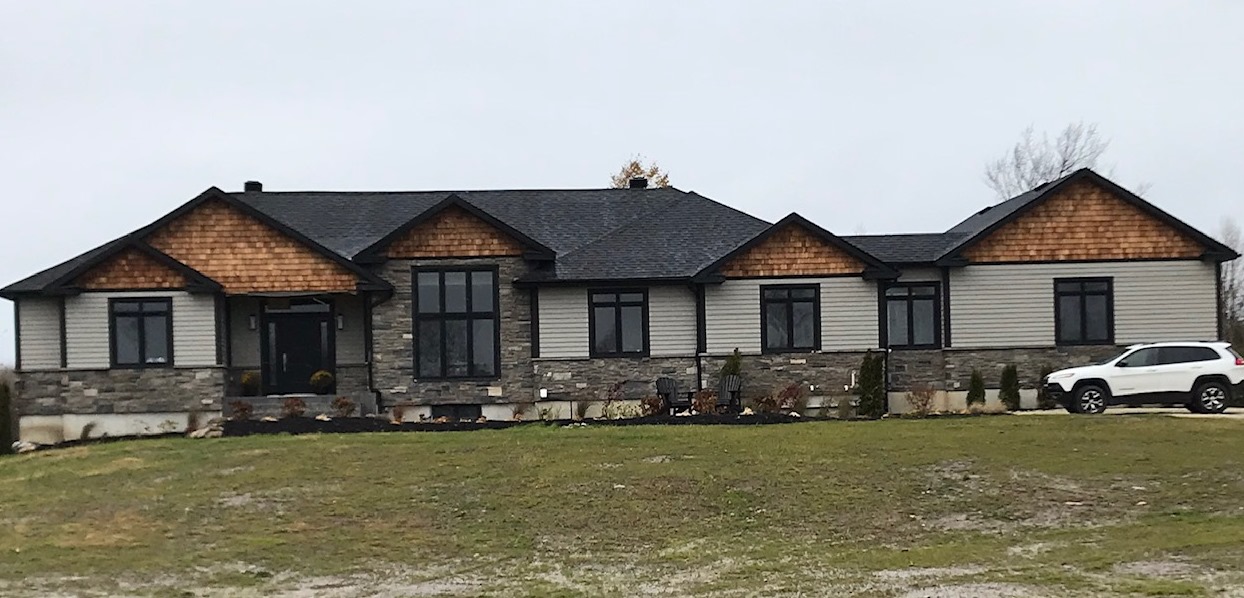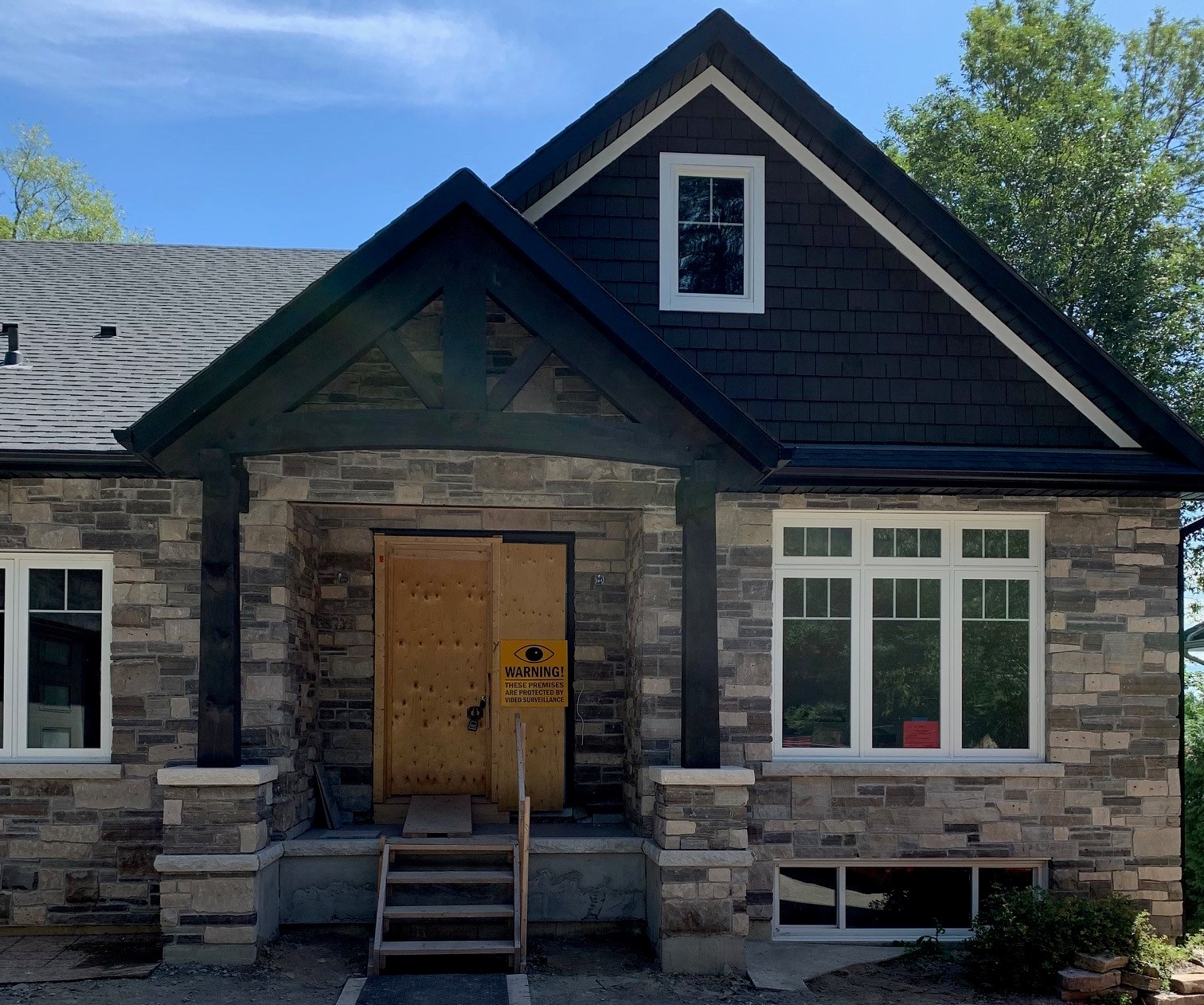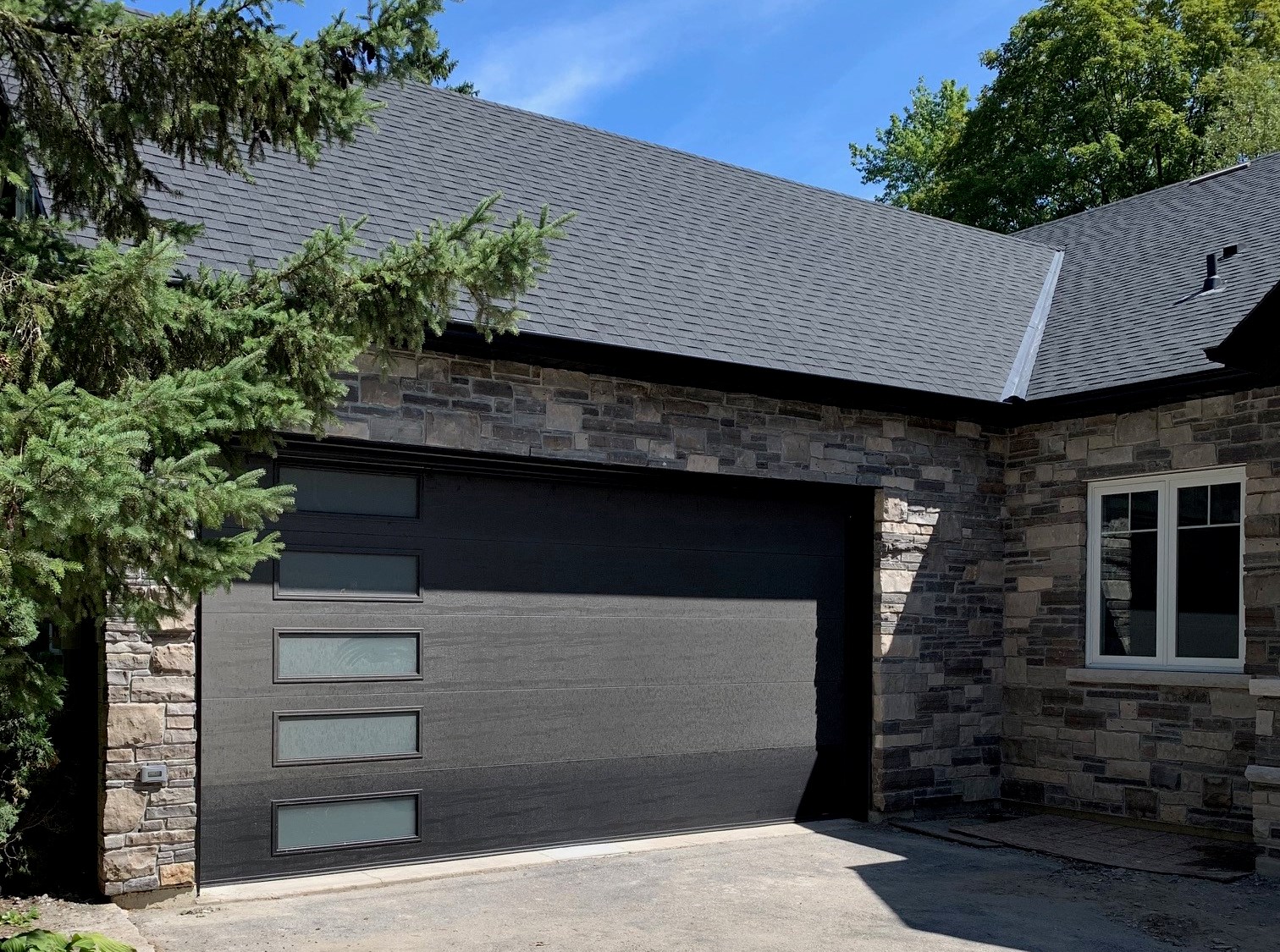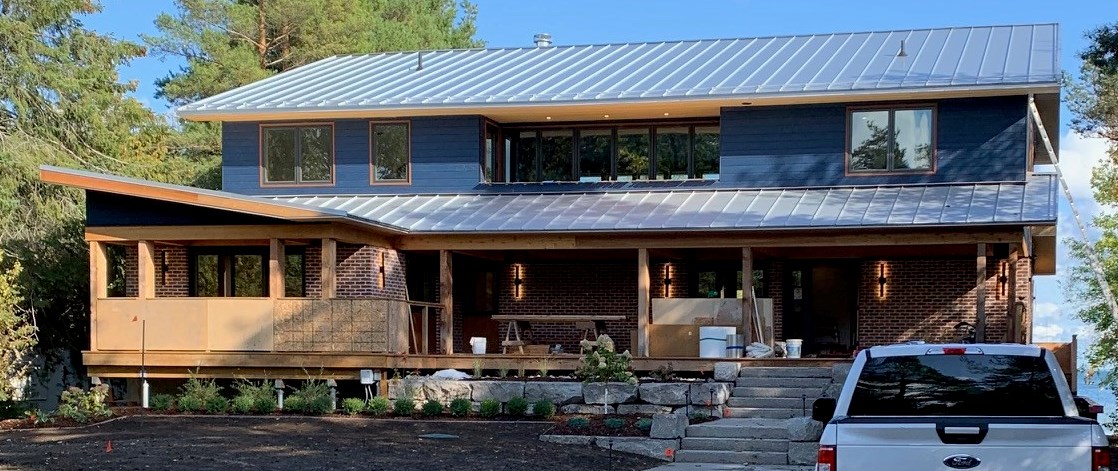 New Build
Custom New Build
Building your dream home can be a difficult process. We work seamlessly with general contractors or home owners to bring your vision to life. With an endless amount of products and styles, we understand and respect the importance of design. Our team has the knowledge and skill to complete any undertaking.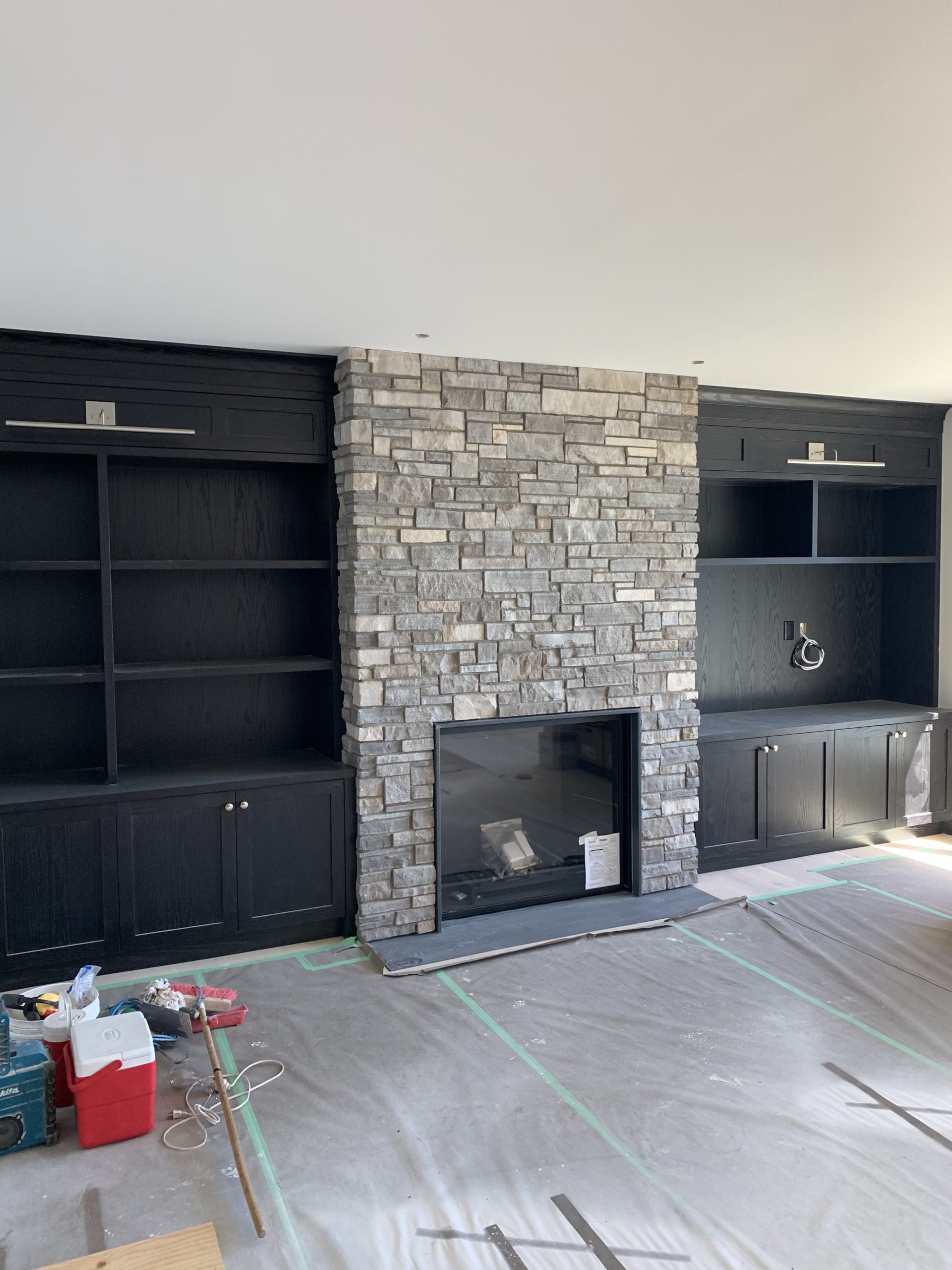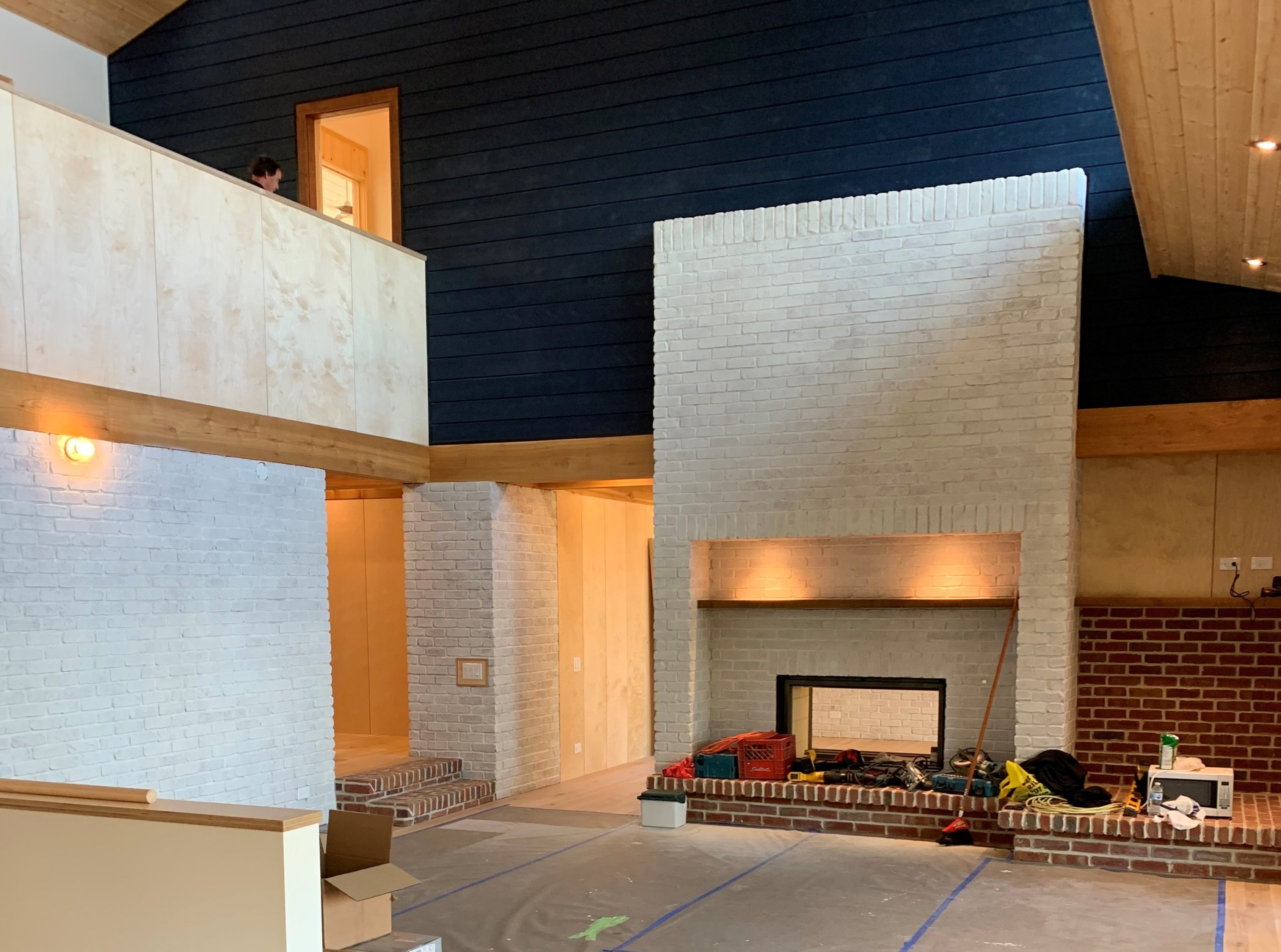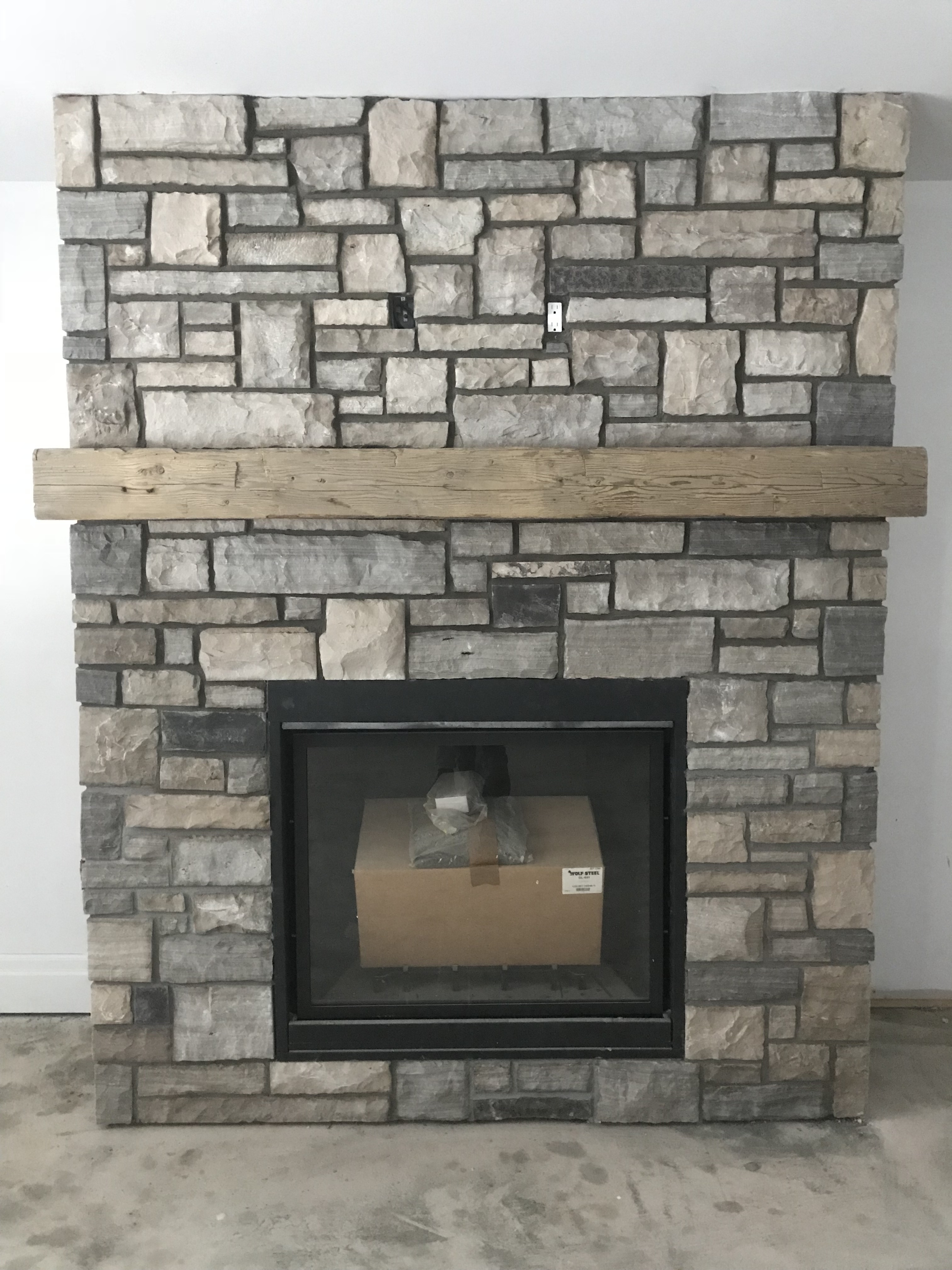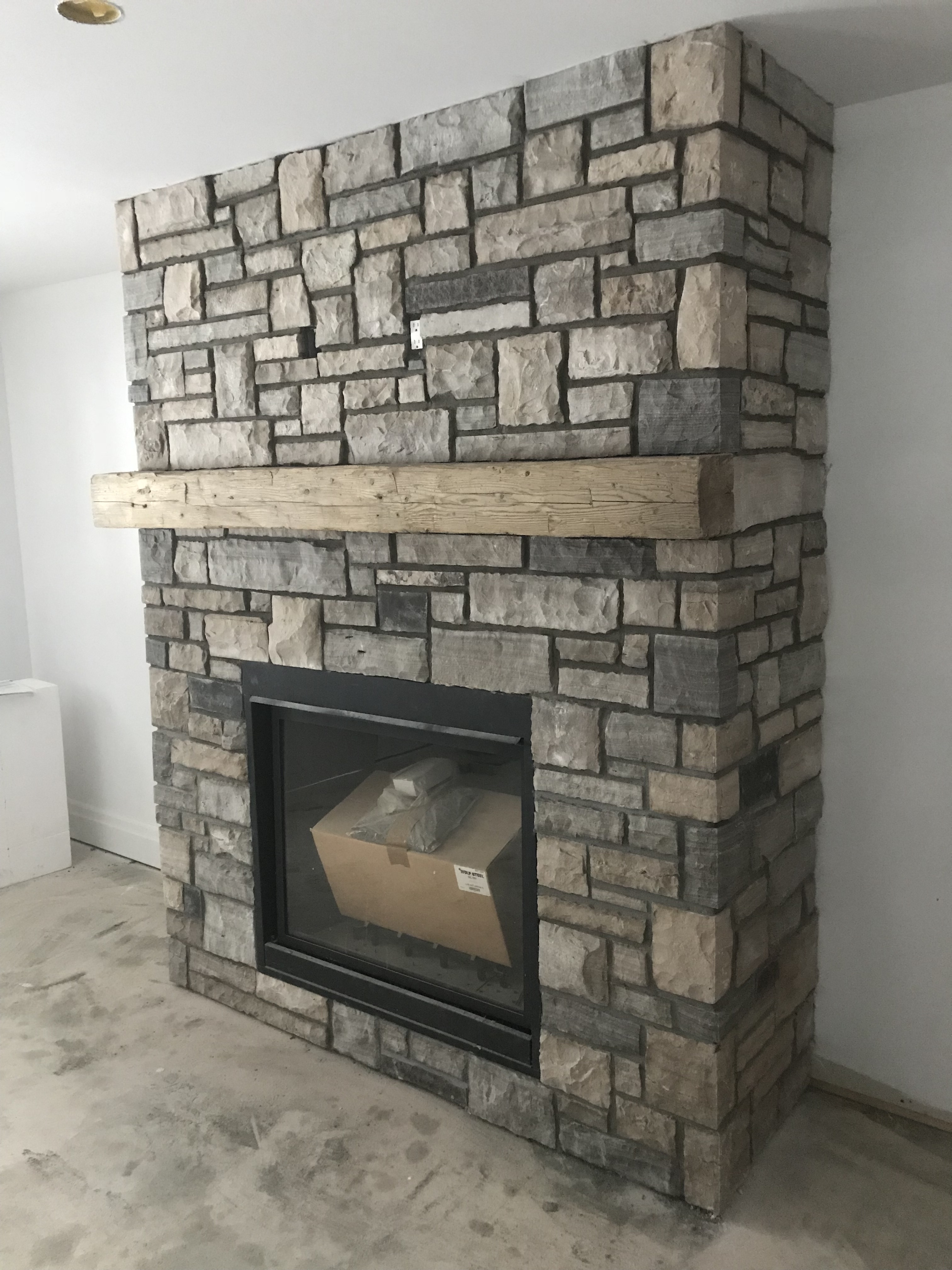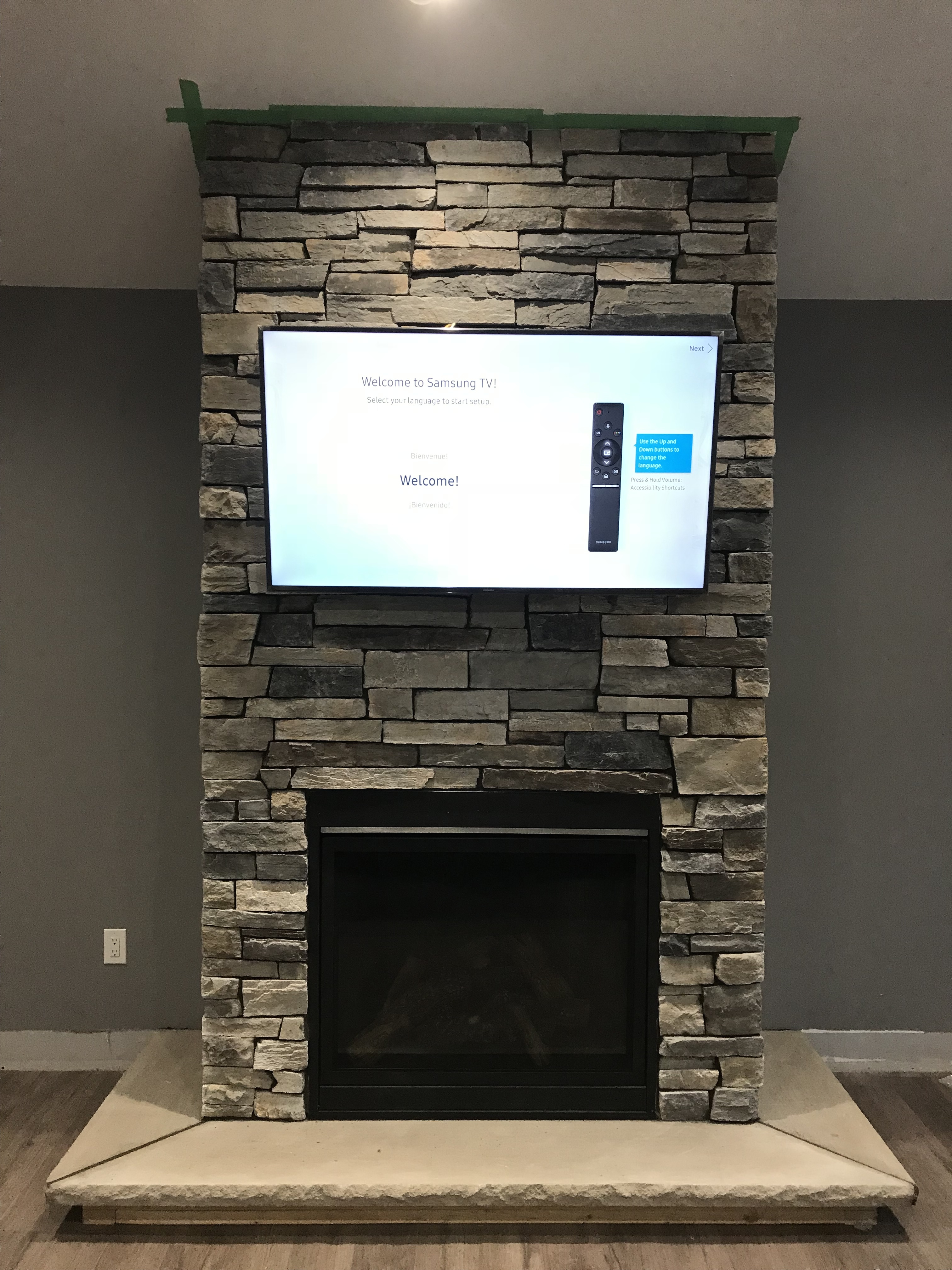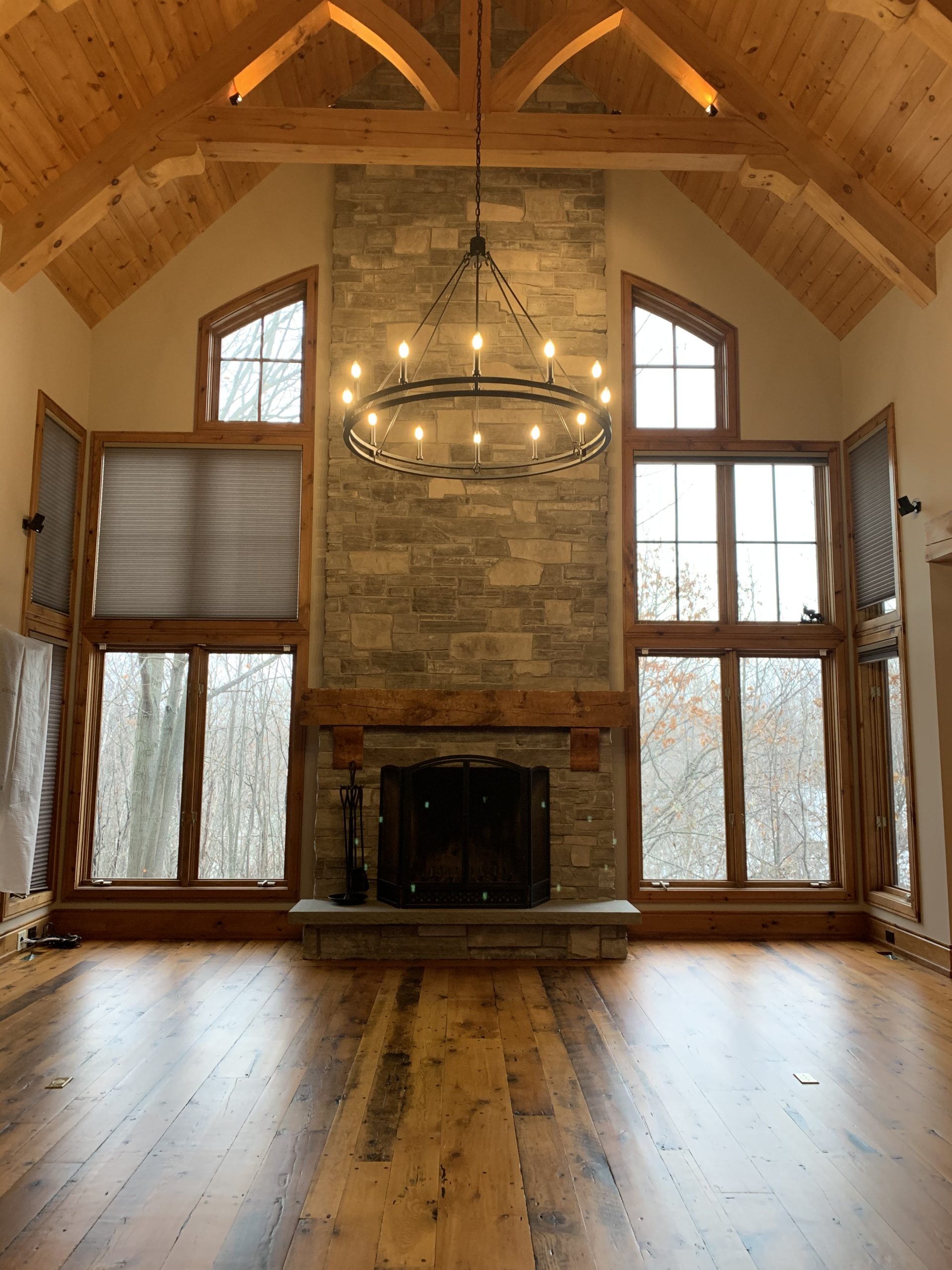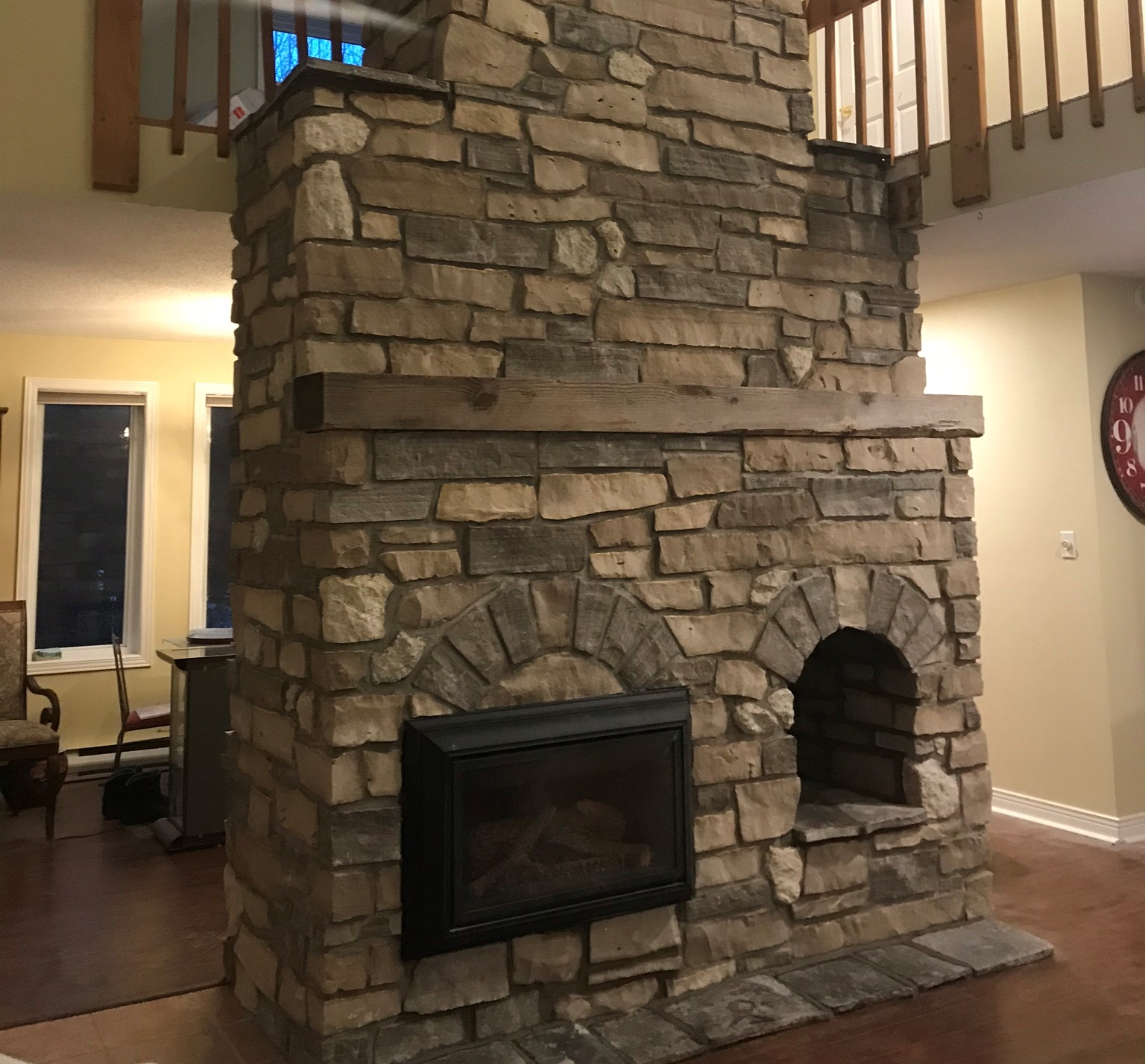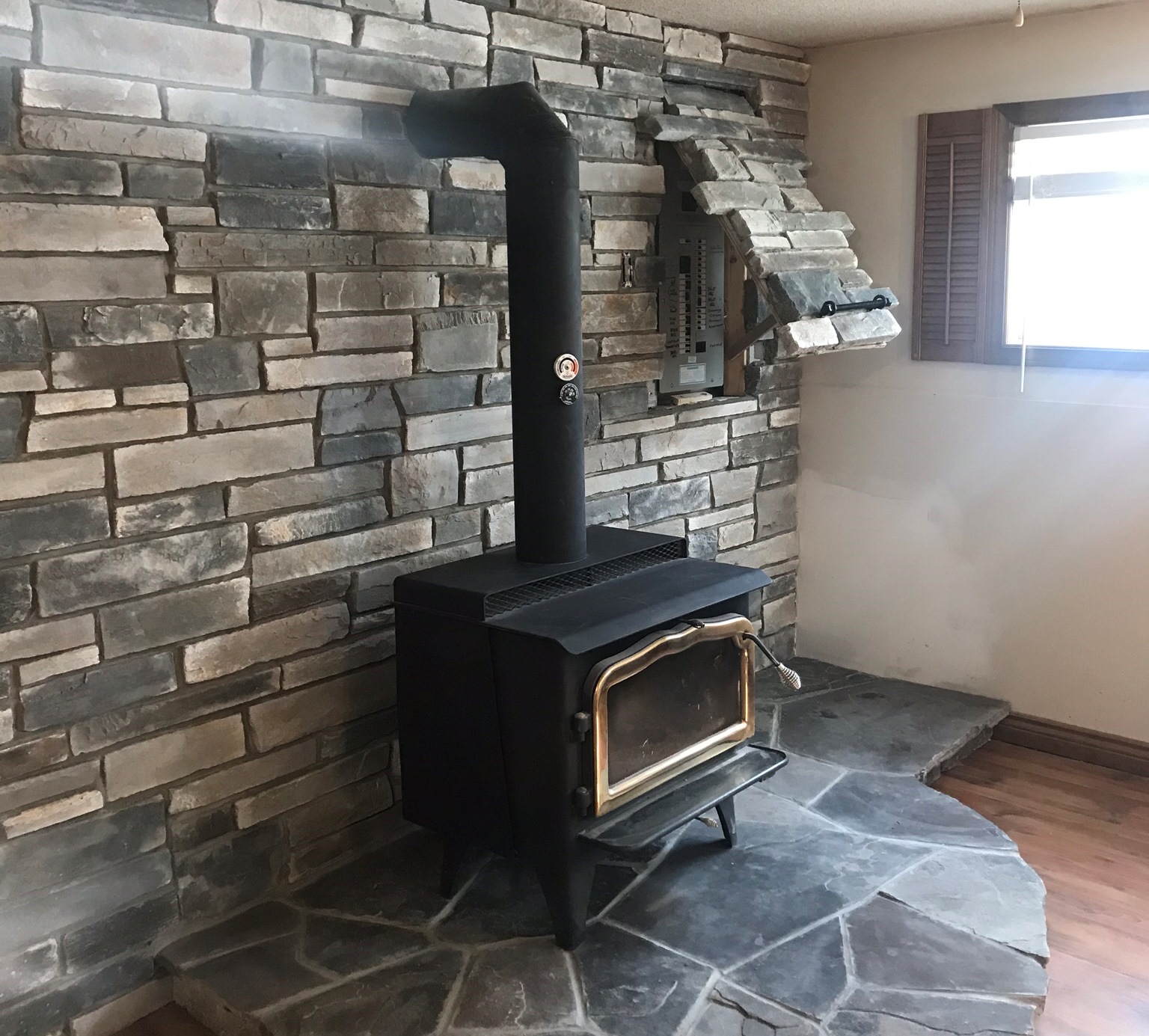 Renovation
Custom Stone Fireplaces
Fireplaces can be created out of a wide variety of materials. We can work through the design process with you or follow your design to make your dream fireplace a reality. Whether you're constructing a new build or renovating an existing room we can make it happen. We are WETT certified and complete the average fireplace in 3 days.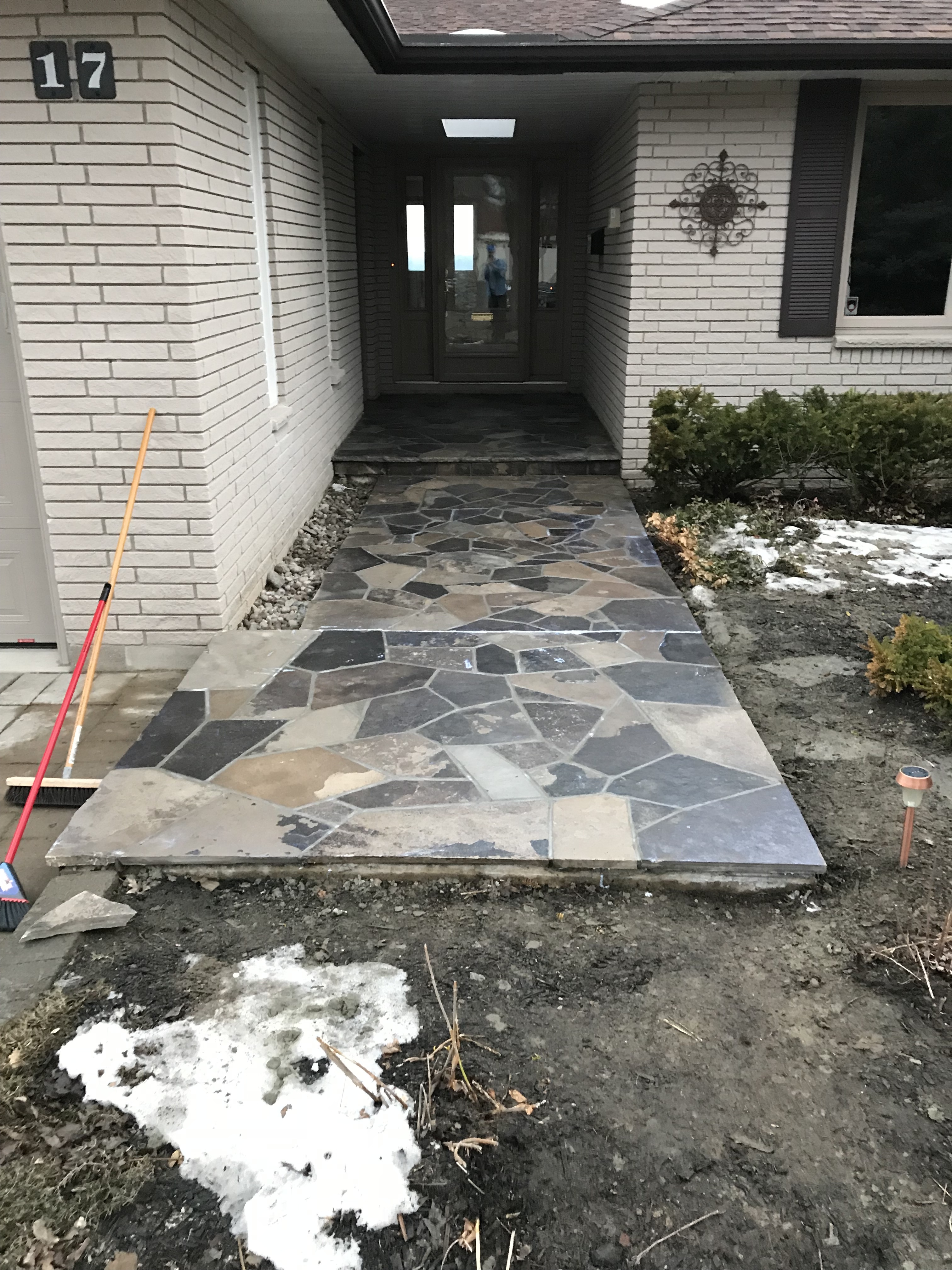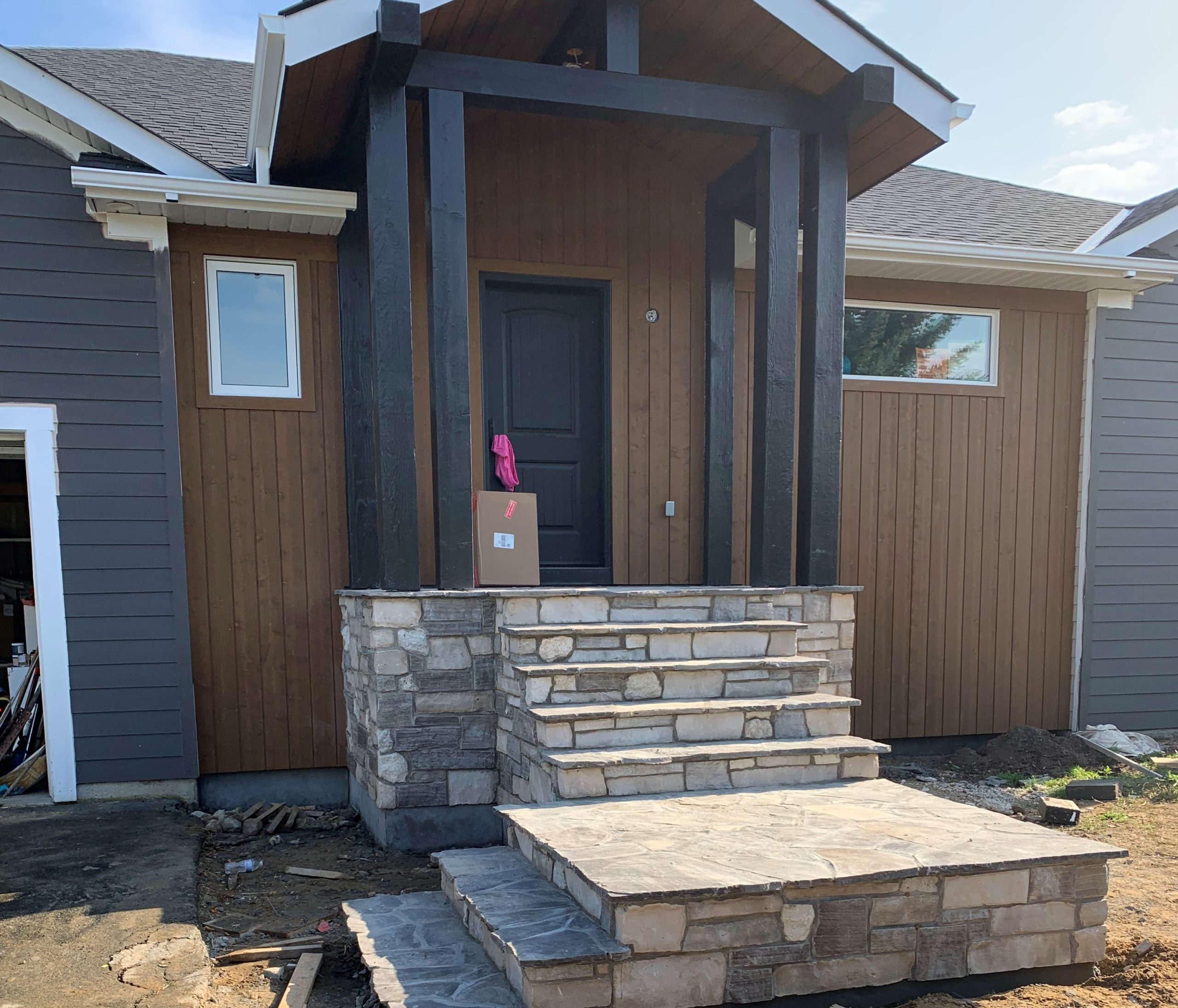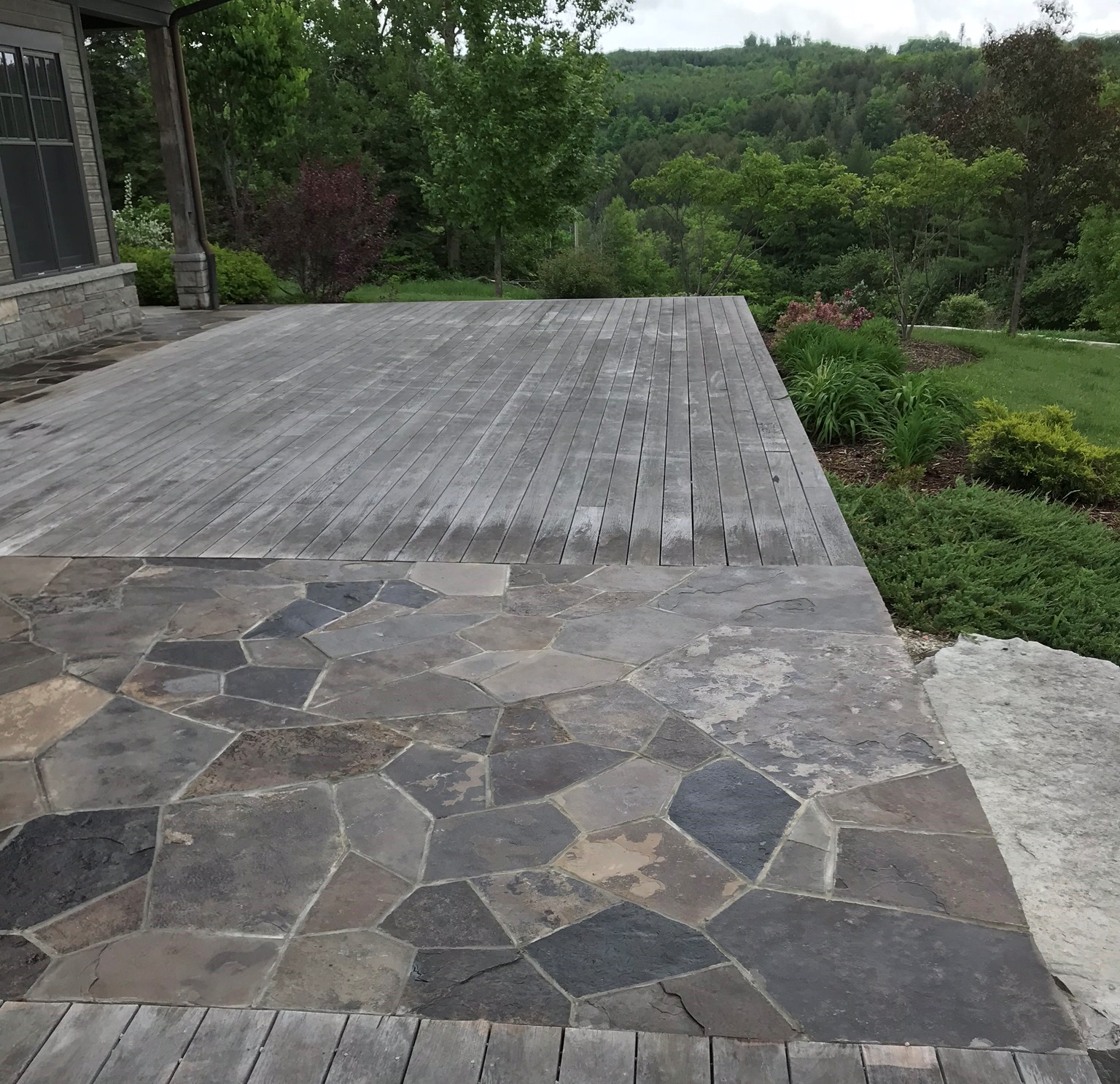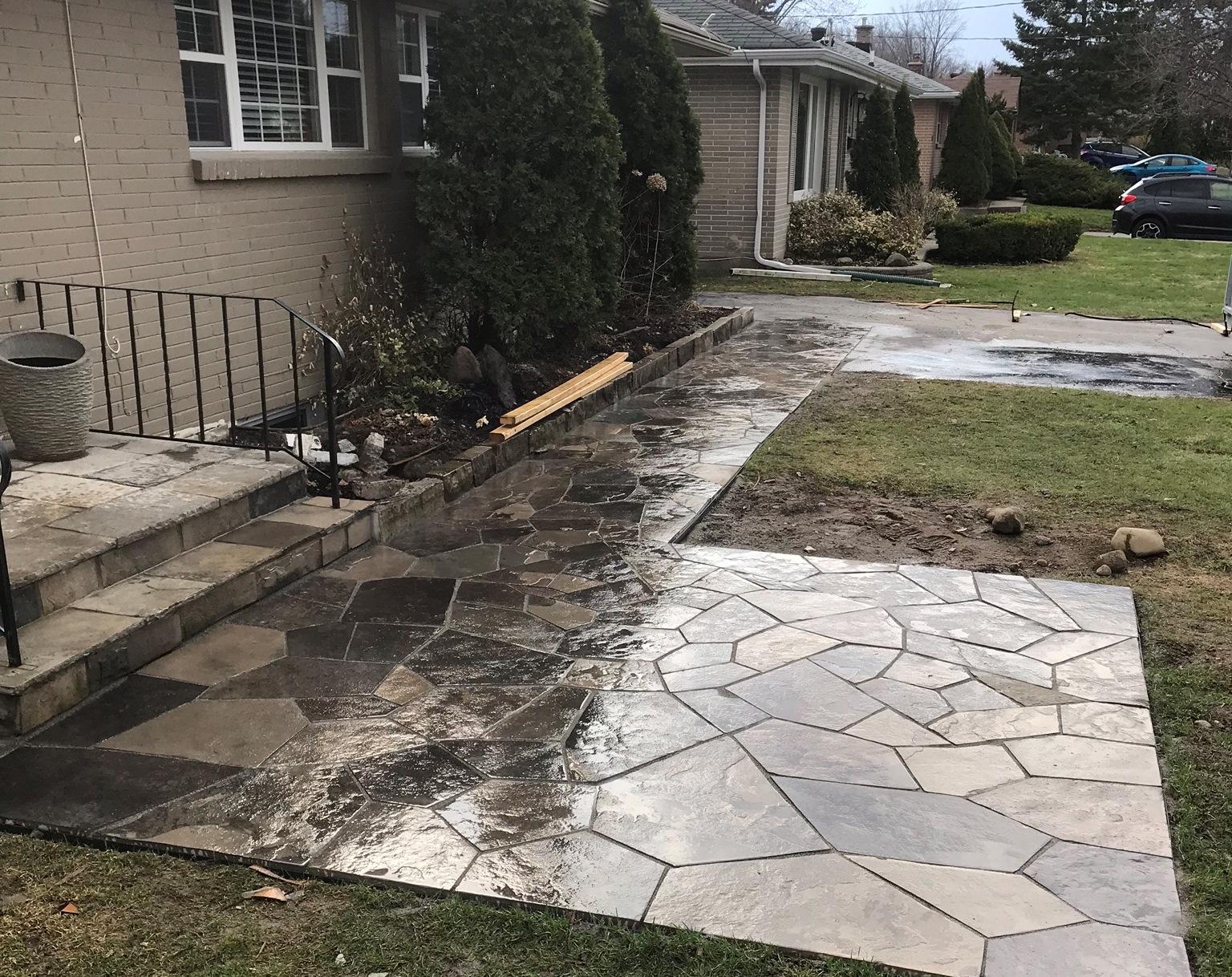 Renovation
Flagstone Walkways
We can create a beautiful pathway to your home using most types of natural stone. These can be installed as a final touch on your new build or as an excellent way to renovate an existing concrete pathway. There are a wide variety of products and styles to create your dream design.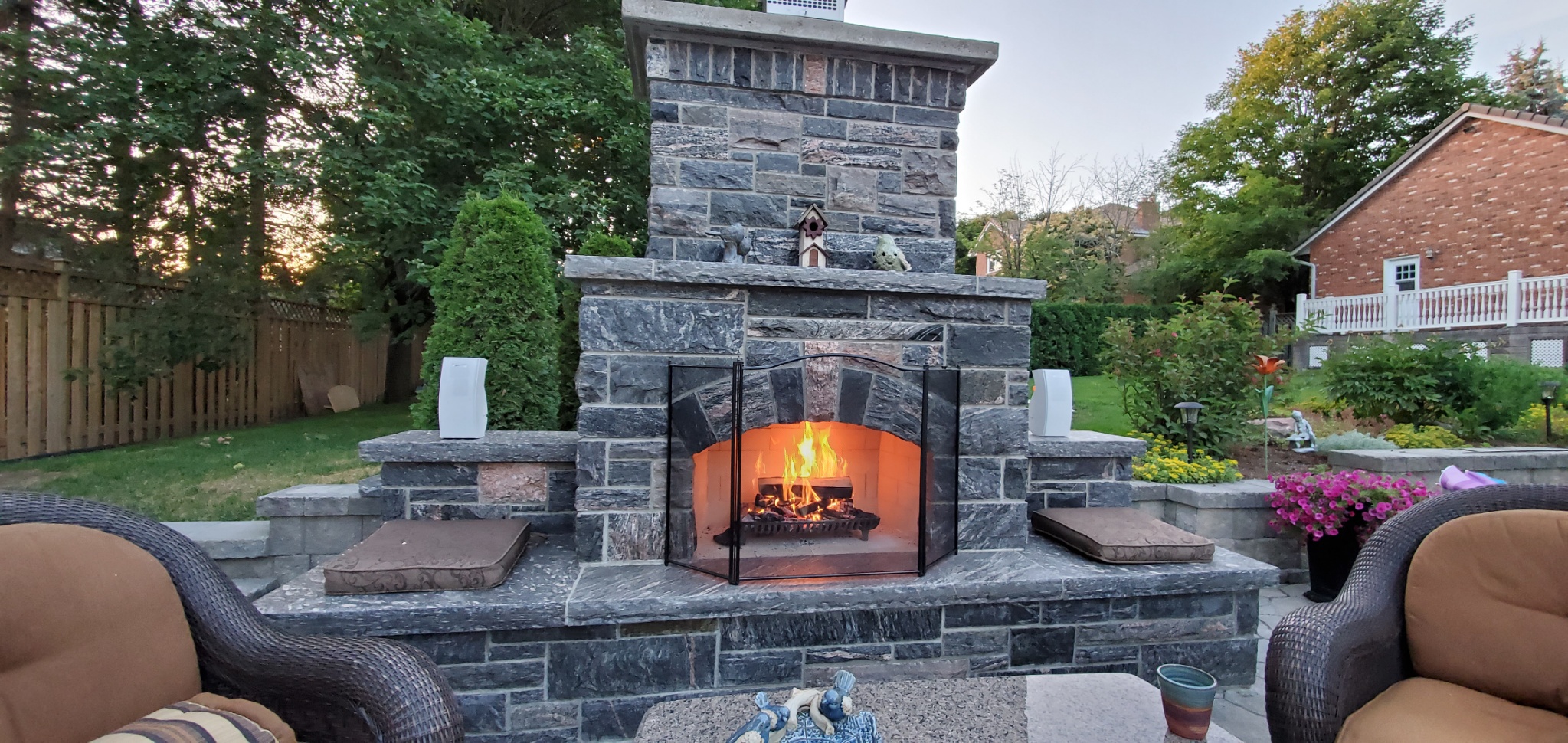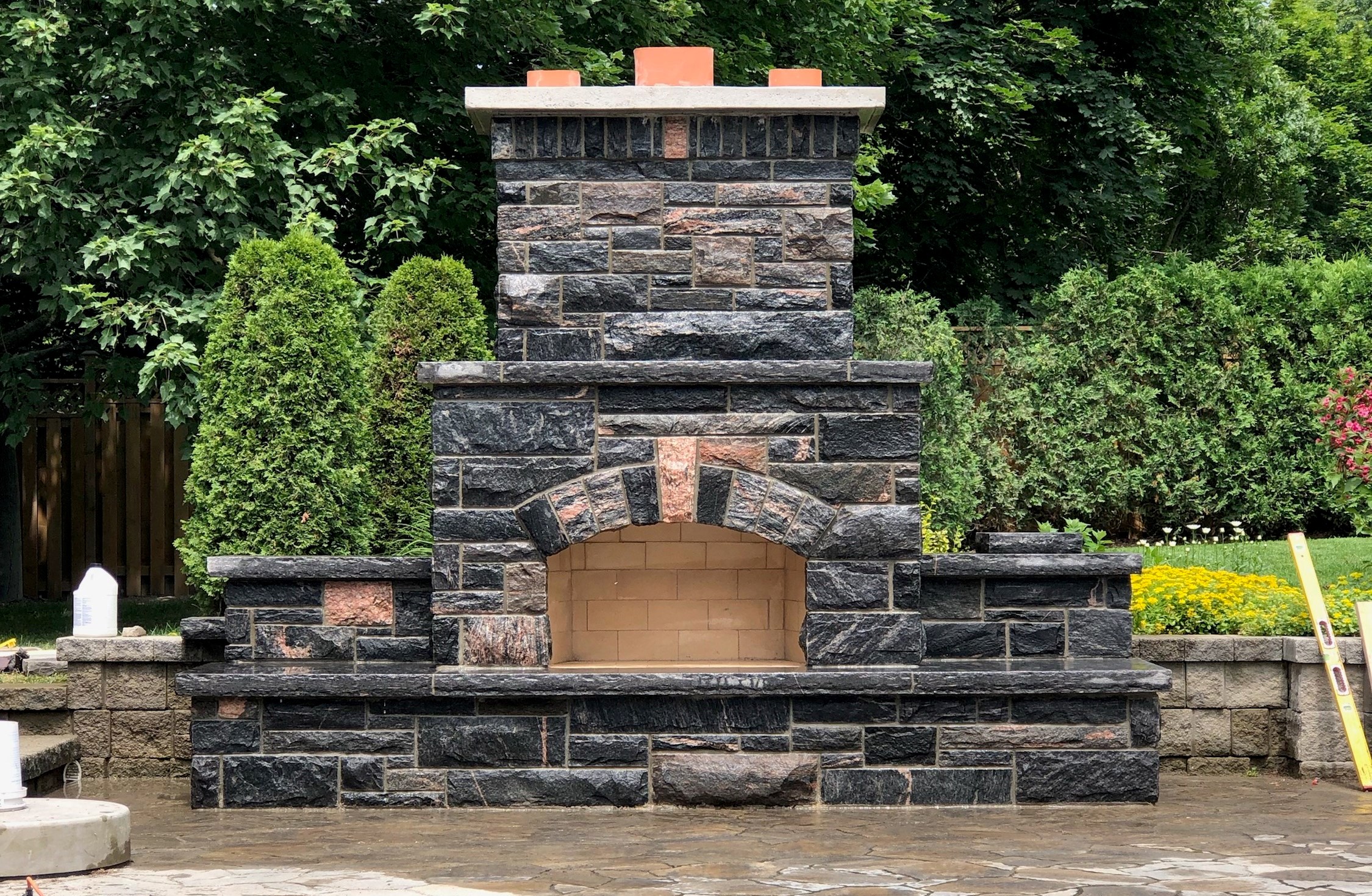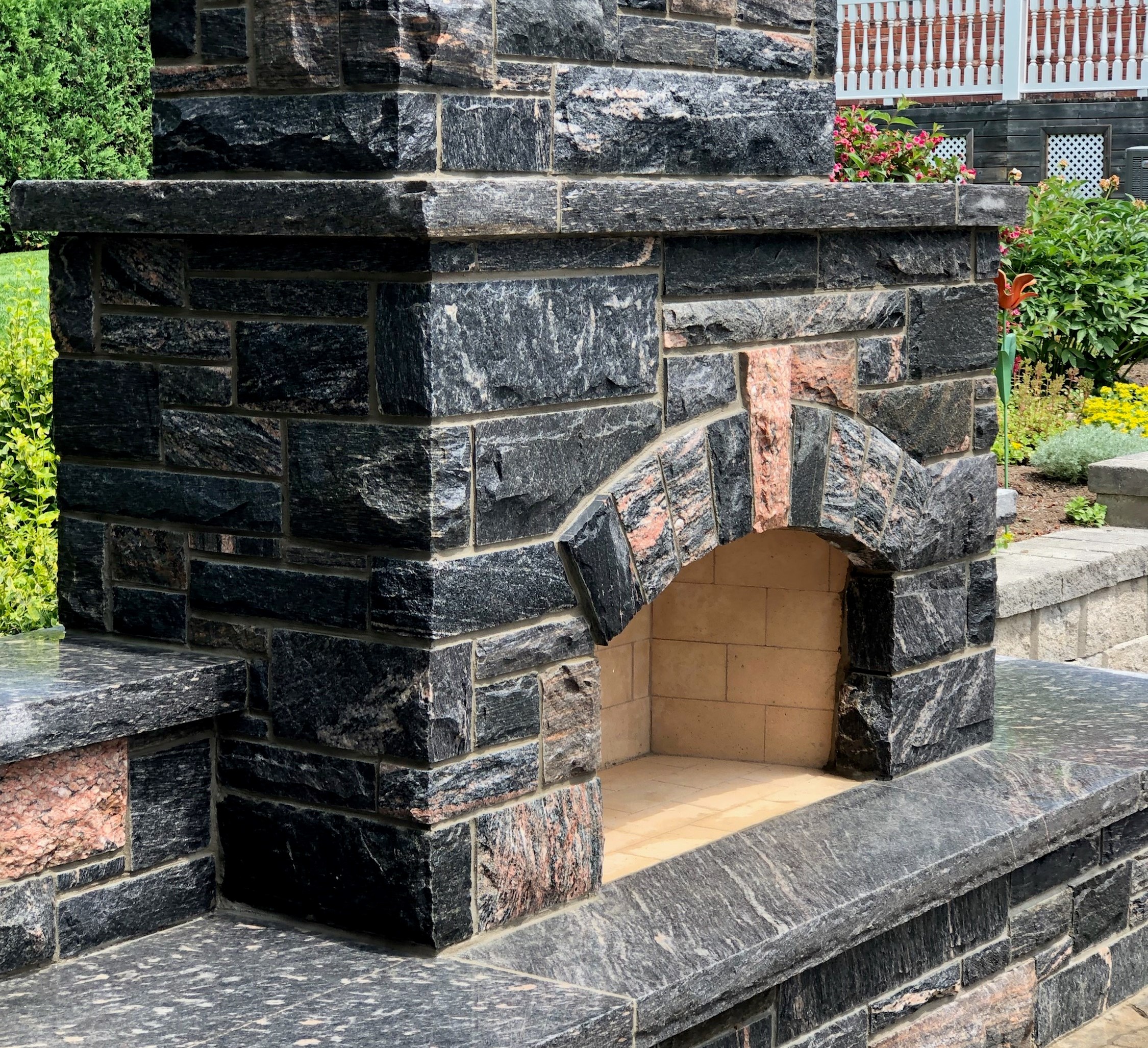 Renovation
Custom Granite Fireplace
We had the pleasure of designing this project with the client from the ground up. As the focal point in the backyard it had to be fully functional, durable and beautiful. We used a Rumford design masonry fireplace complimented with Muskoka Rock granite. We completed this project without disturbing any of the client's existing landscaping surfaces or lawn.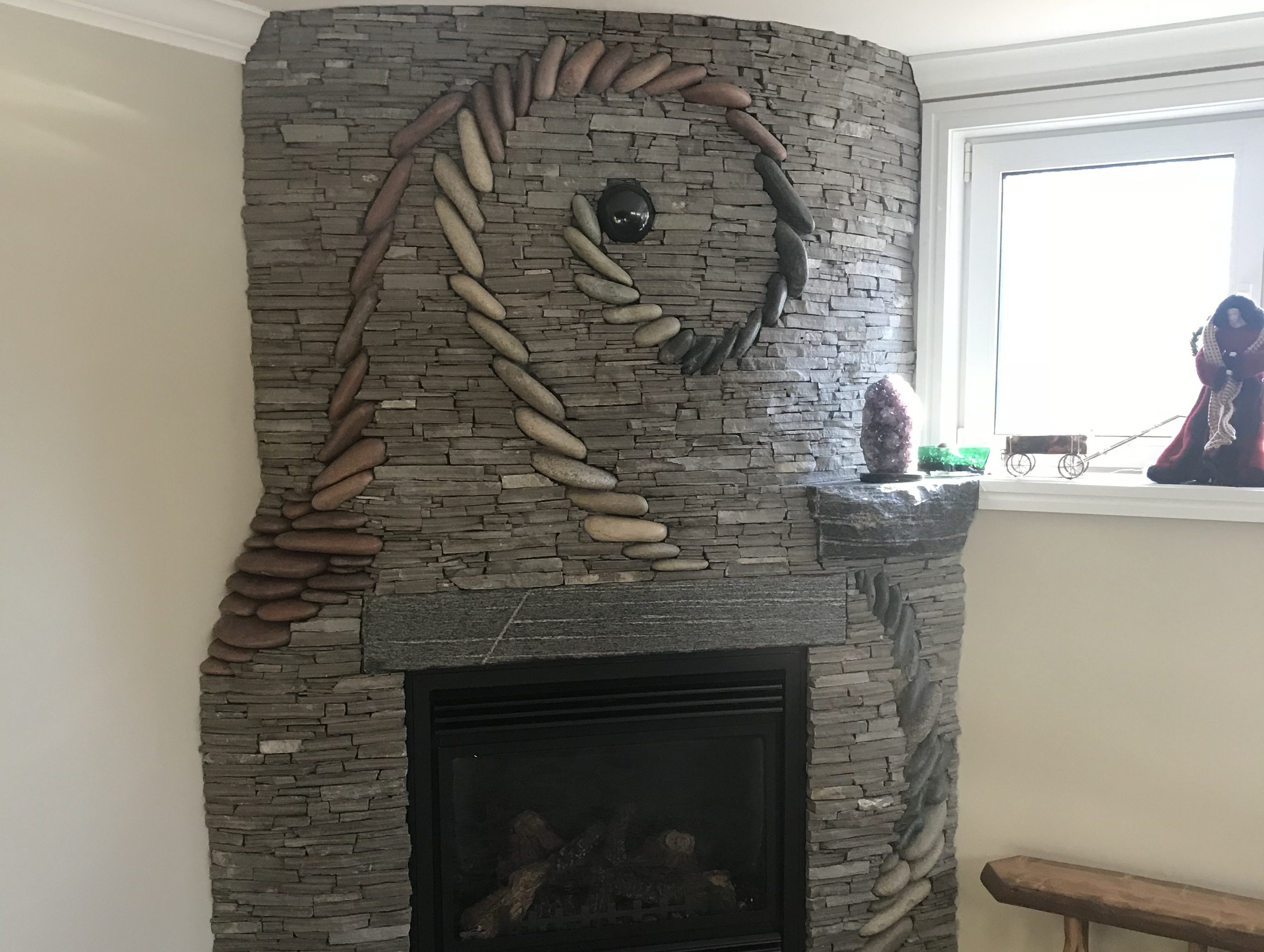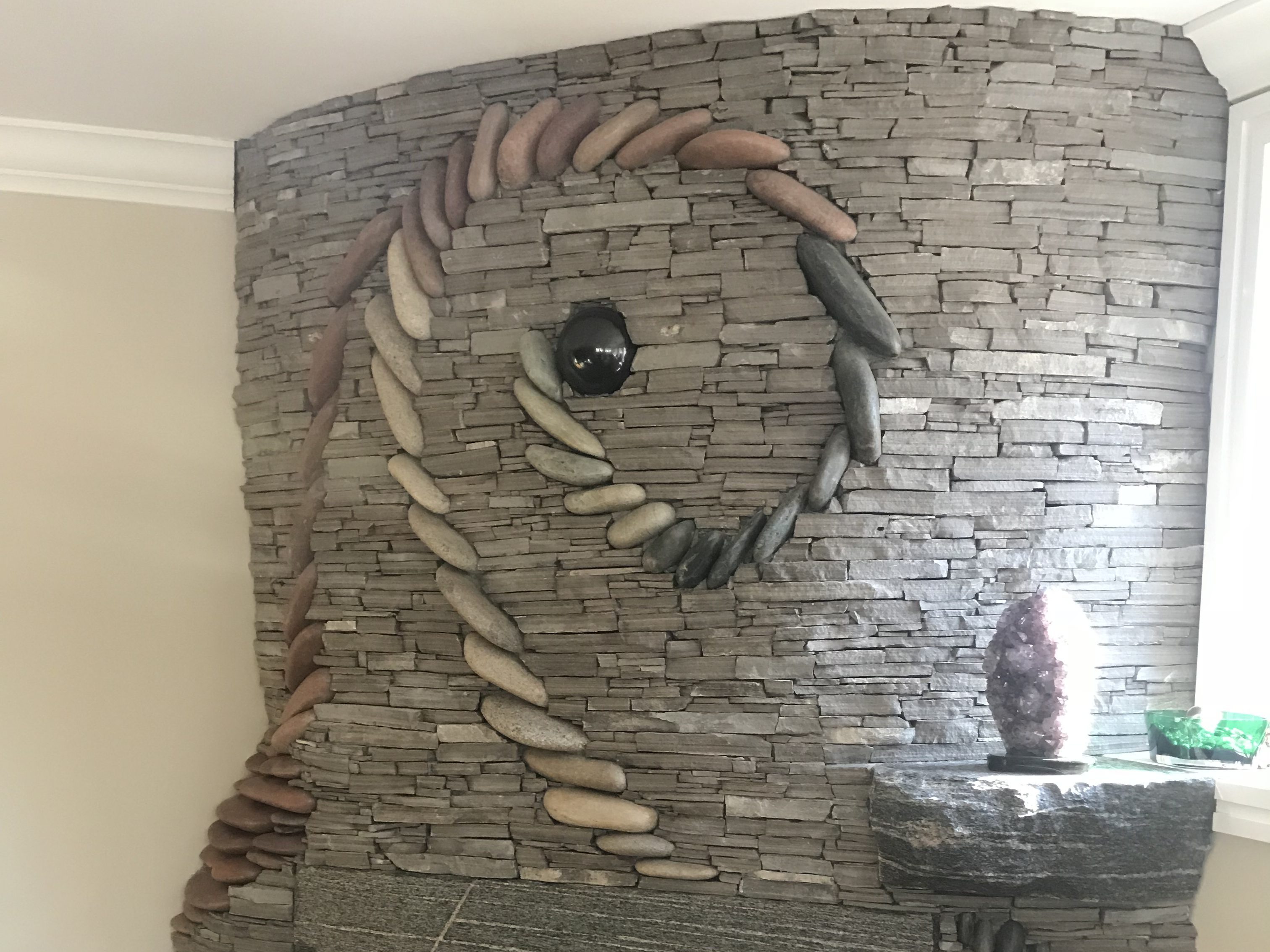 Renovation
Artistic Fireplace
This one of a kind natural stone fireplace was completed in Oro Medonte in the summer of 2018. When a client wants something unique, we embrace it. We worked together with the client during the design process to create something special. The curved corner design fits nicely in the room and compliments the design themes throughout the property.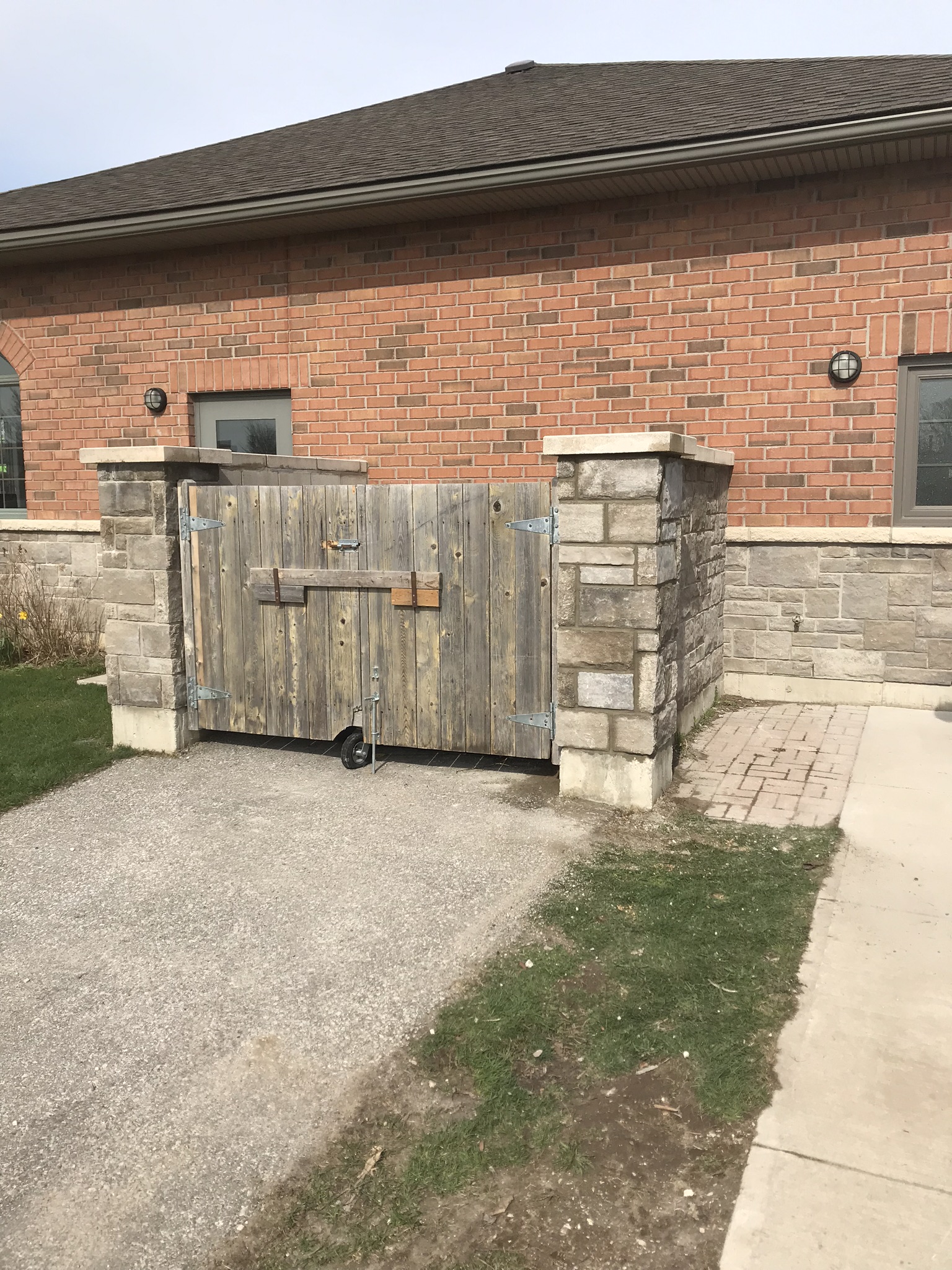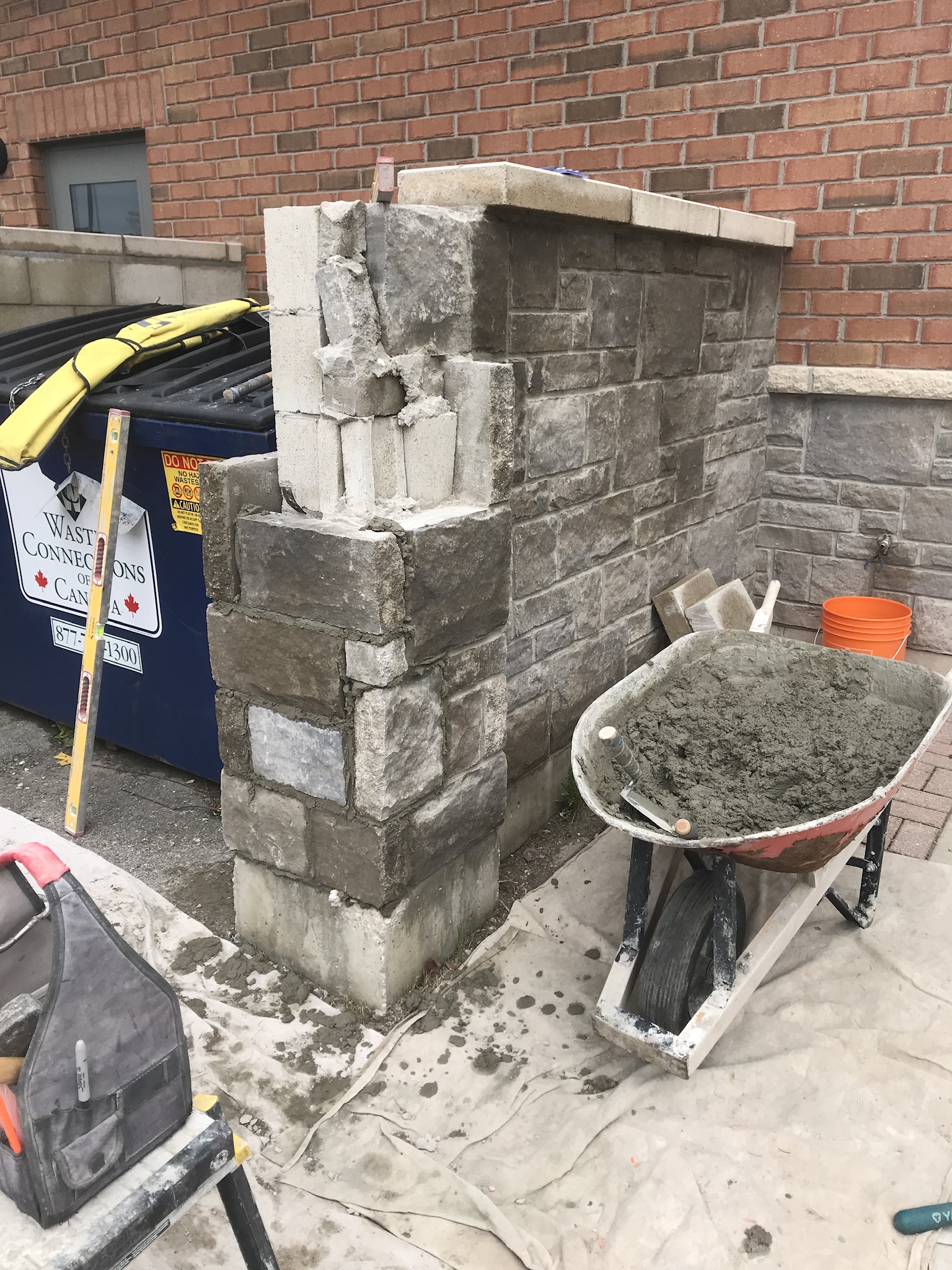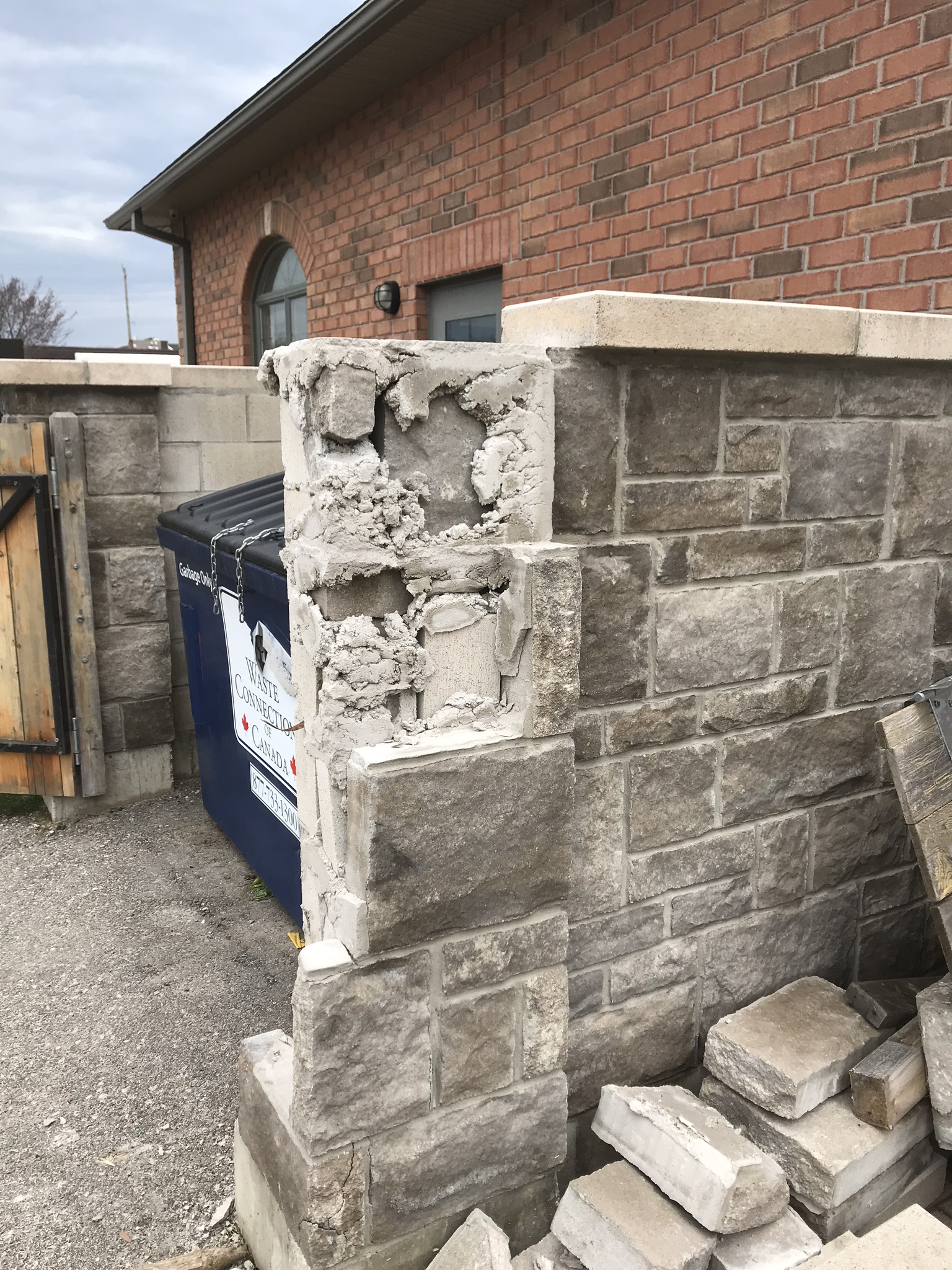 Restoration
Pillar Restoration
This pillar in Collingwood was destroyed by a garbage truck. Sourcing properly matching new material is always the biggest challenge in a restoration project. We used a combination of the closest matching material and any salvaged materials from the crash. We worked with the truck company to ensure the pillar was replaced as if it never happened as quickly as possible.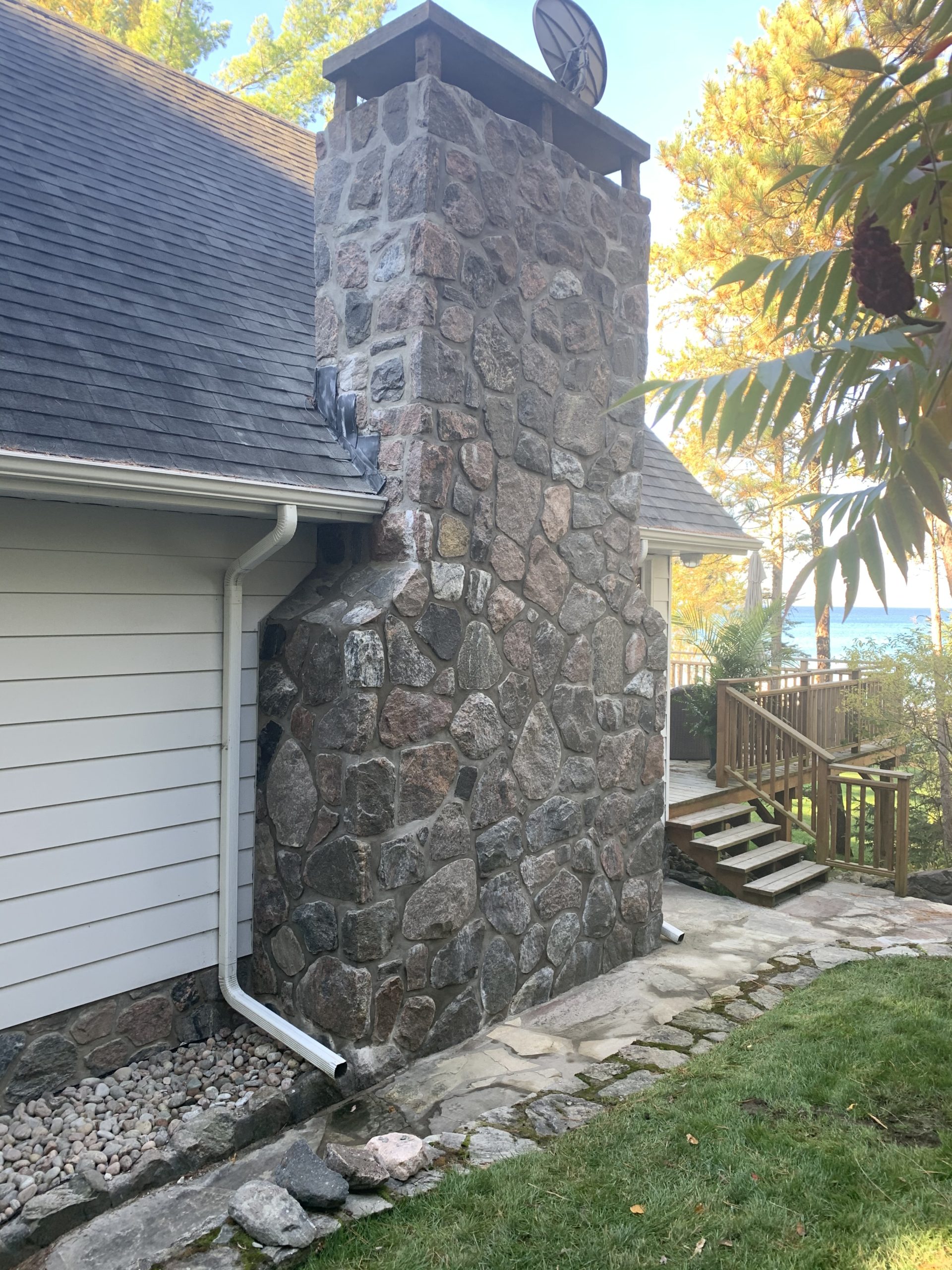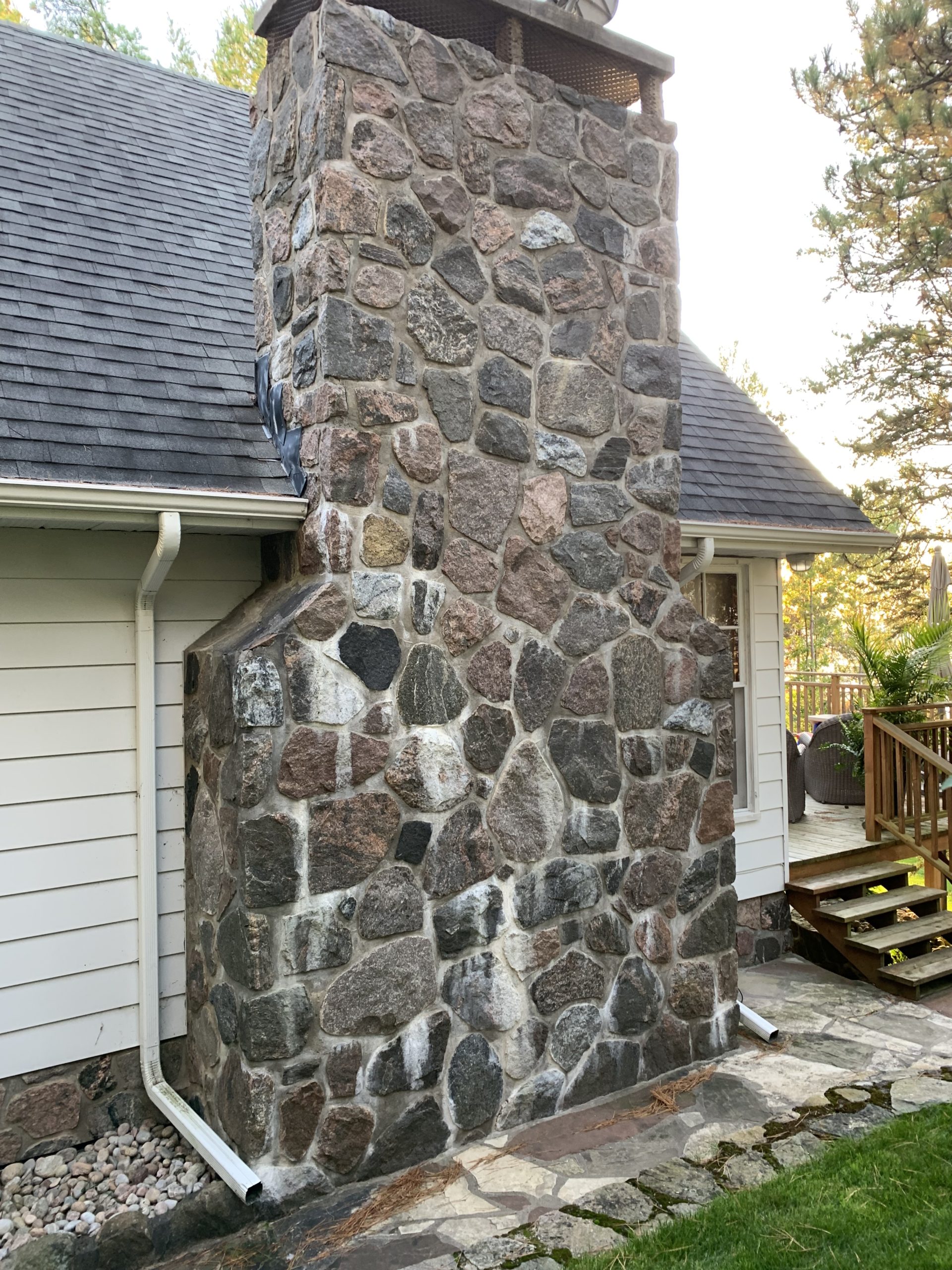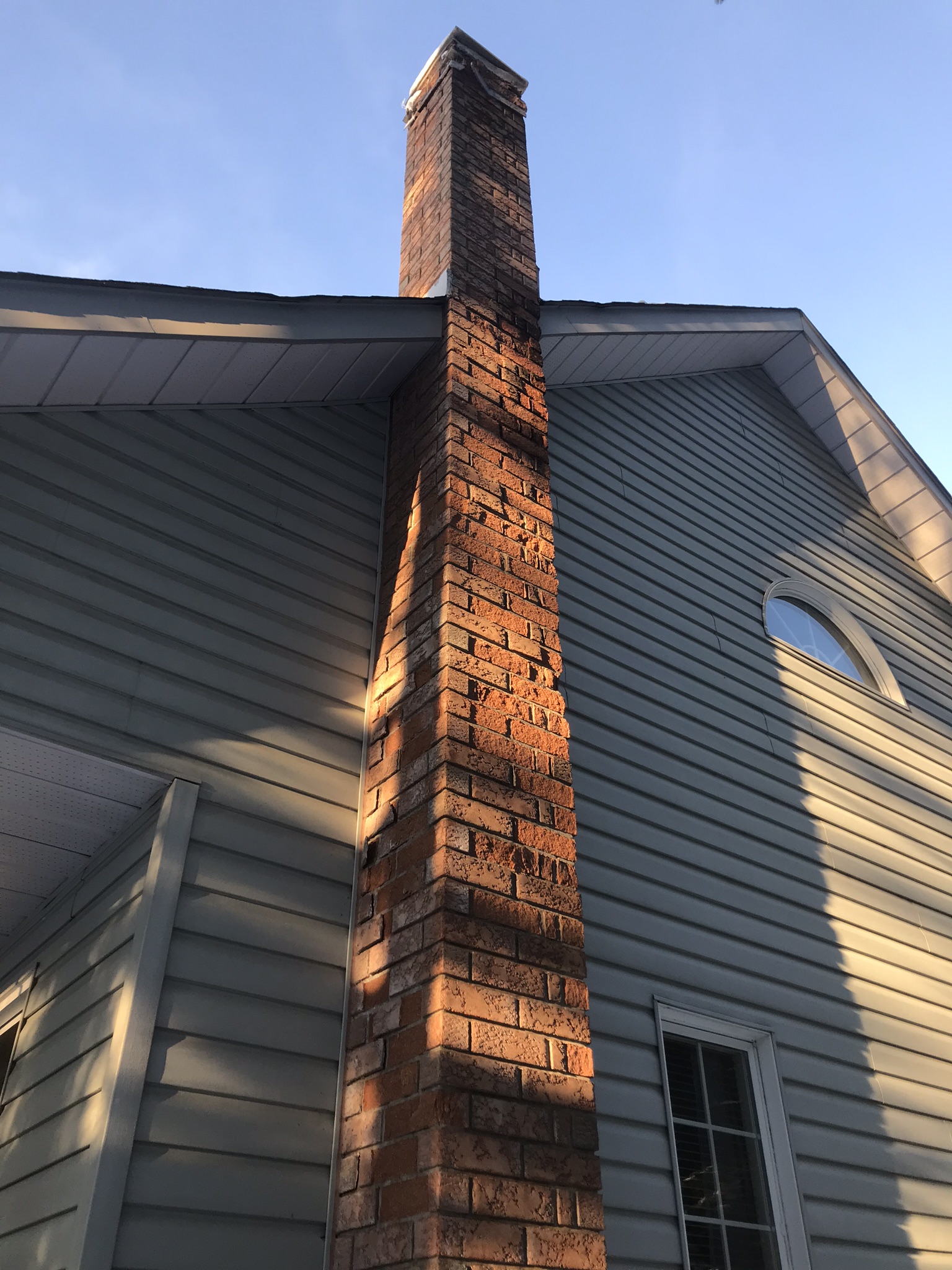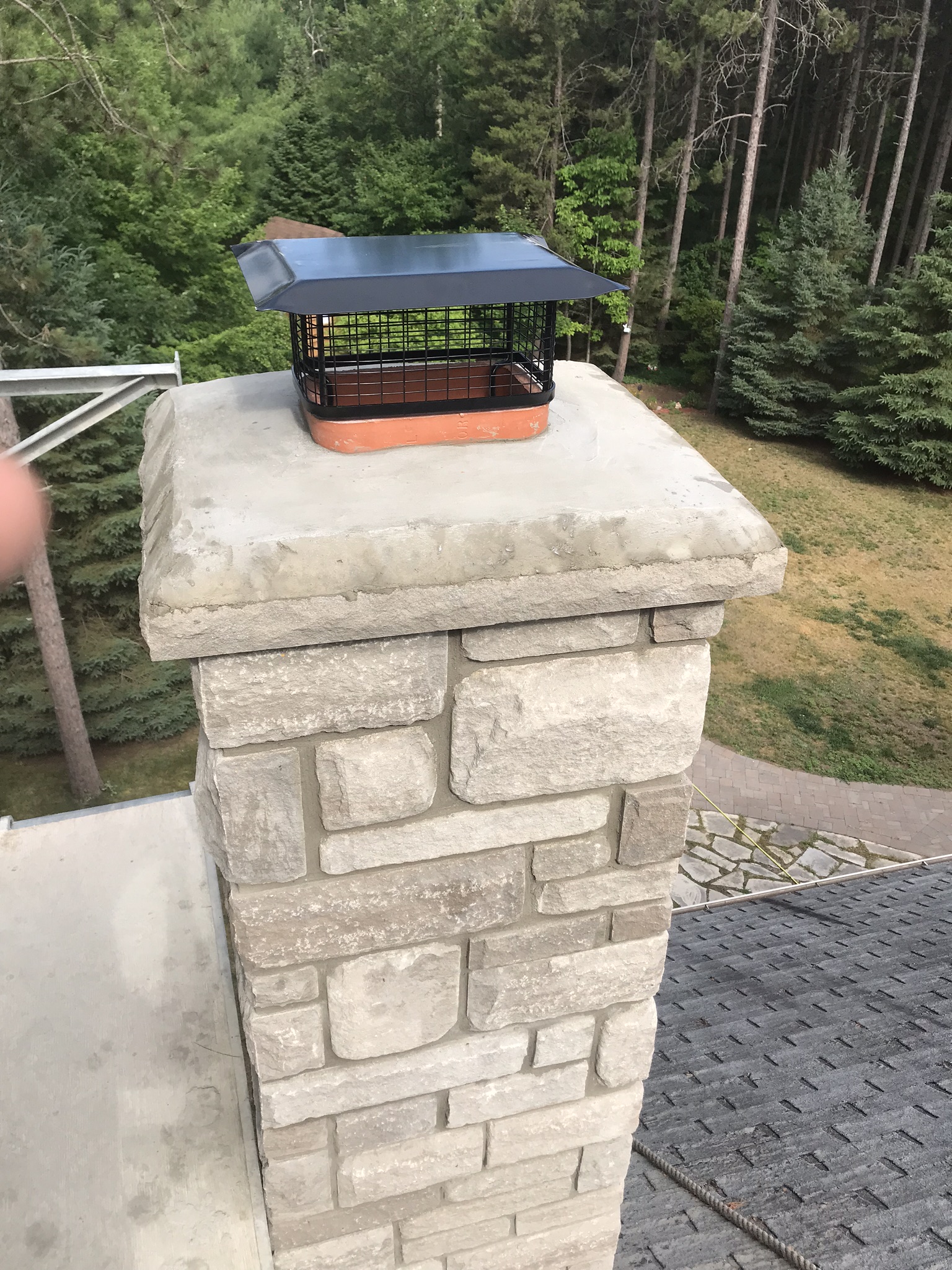 Restoration
Chimney Repair
From crumbling brick chimneys to stained old stone, our team of WETT certified red seal masons has a solution for every problem. We follow all safety precautions when working at heights while protecting your existing surfaces and guarantee our solutions last.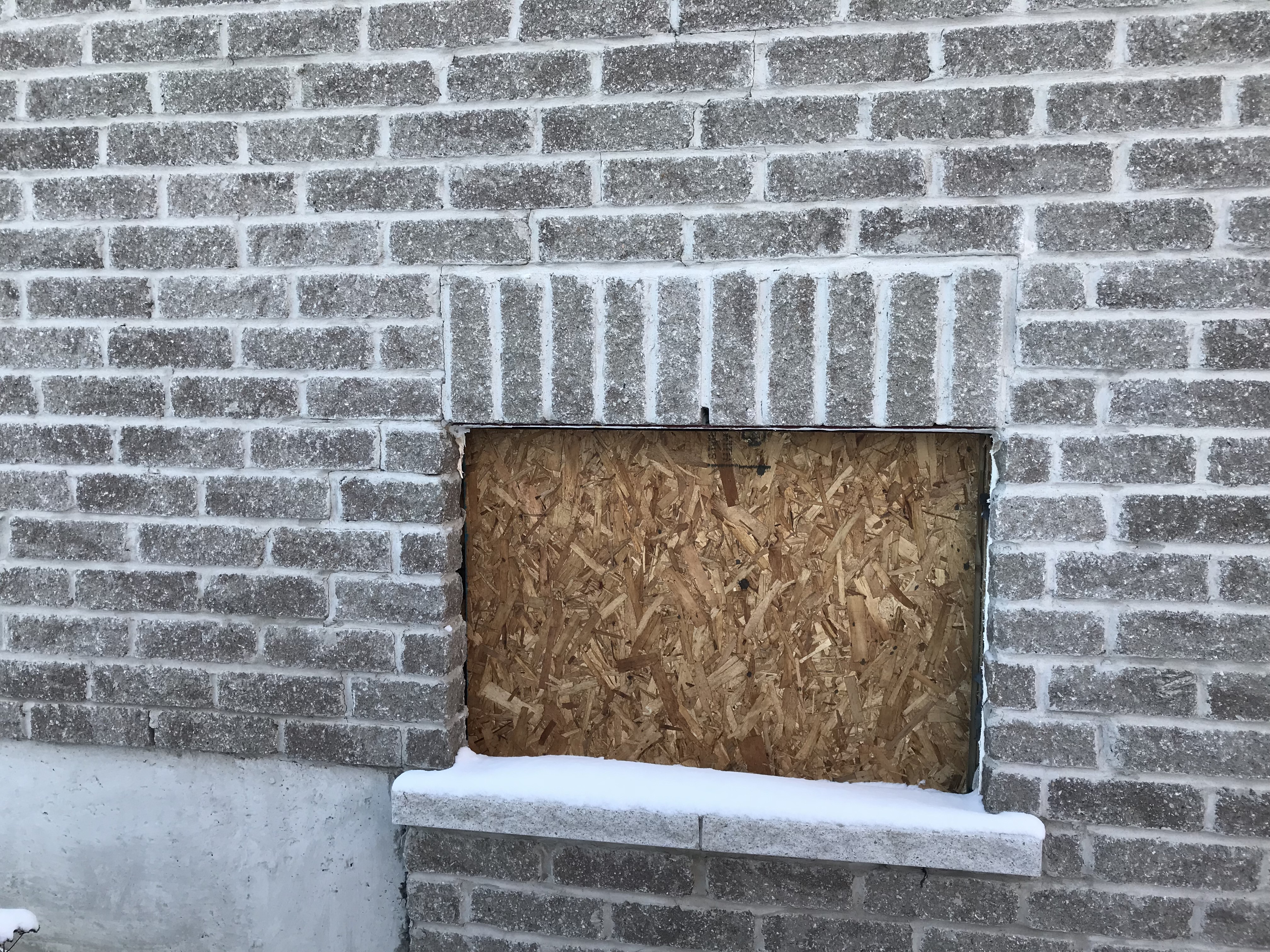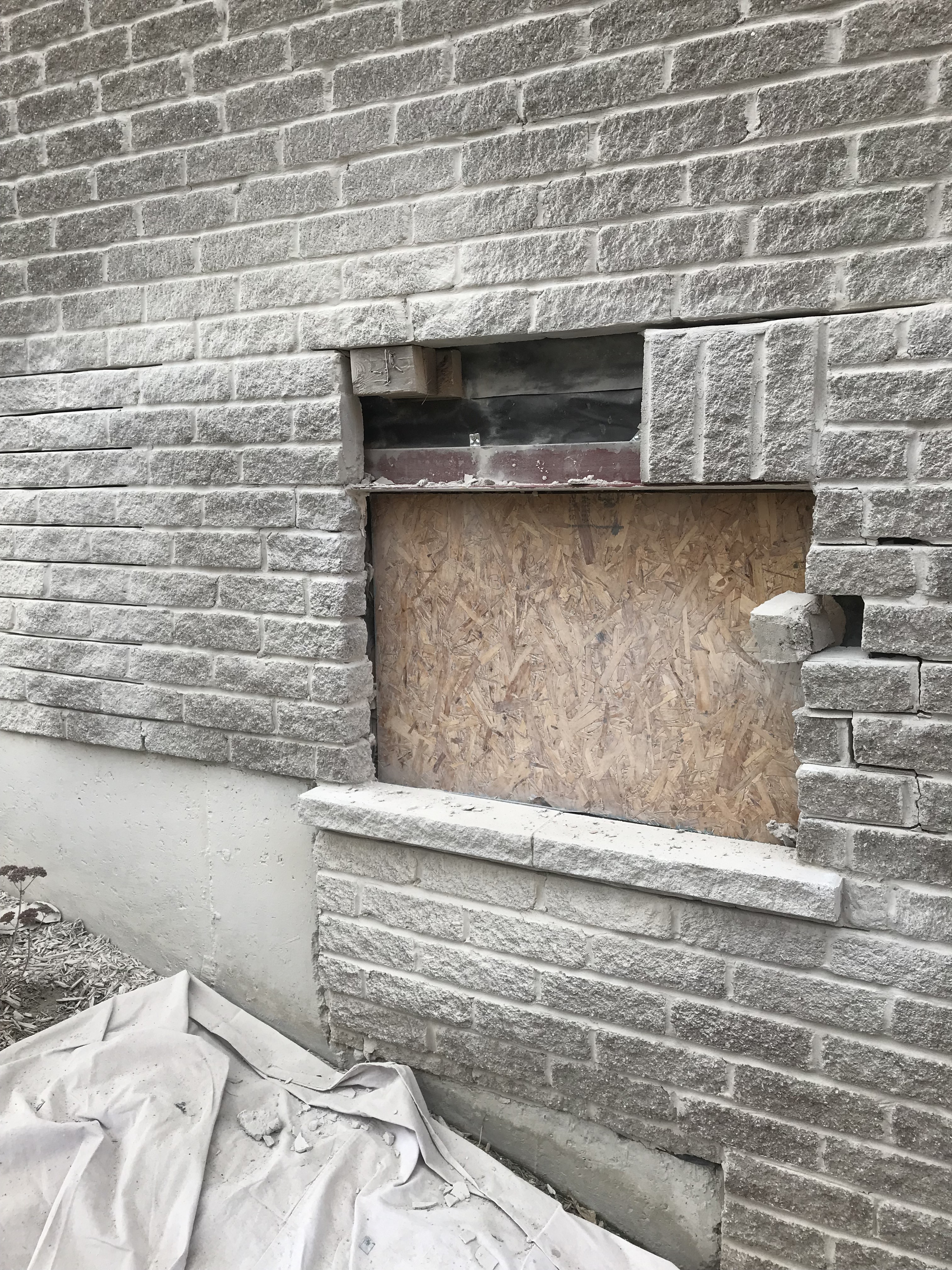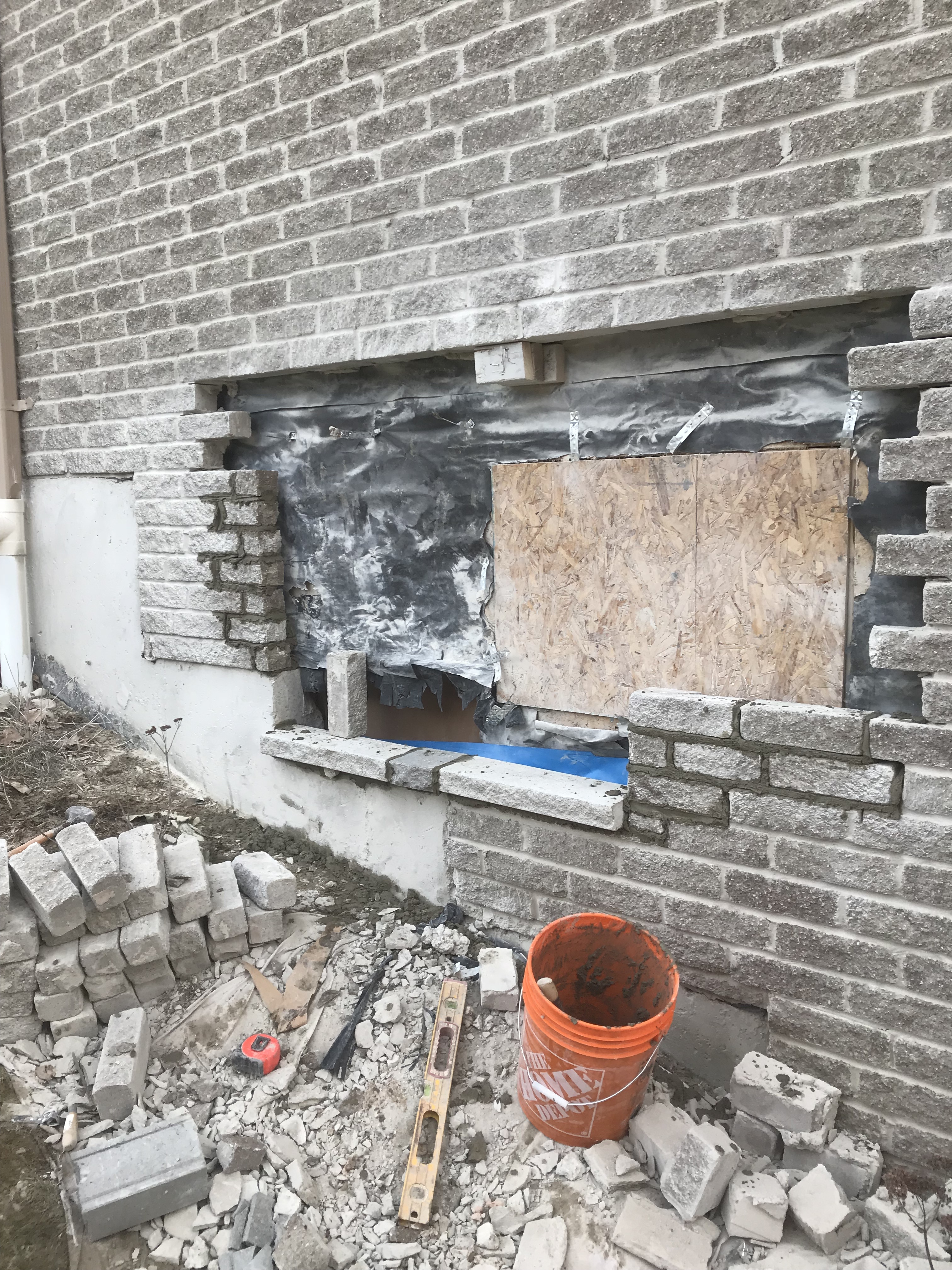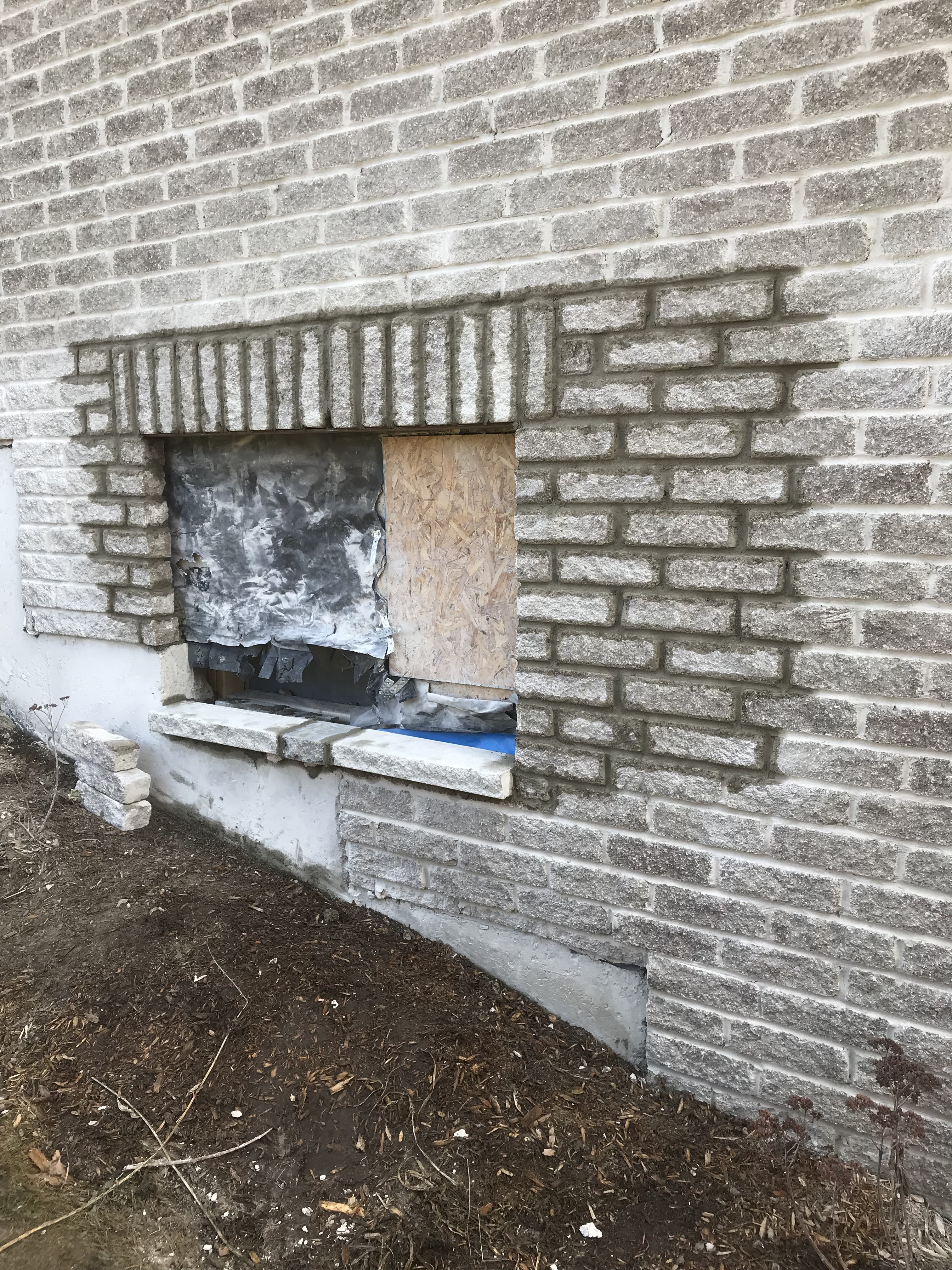 Renovation
Window Resizing
Clients were turning their home into a legal duplex. In order to do this, they needed to make an egress window in their basement. We were able to make use of existing materials for a seamless product match. This one day project resulted in a safe window for the tenants.